Yamaha web site sucks
---
I am looking for a description on plastic colors and Yamaha web site don't give any. Can any one help me find the part # for 2008 special edition raptor 700r rear RED fender RED front grill and RED tank cover. Thanks for any help.
Here are the Yamaha Factory part numbers...


Rear Fender #1S3-W2161-50-00
Front Hood #1S3-21556-E0-00
Tank Topper #1S3-2171A-C0-00
---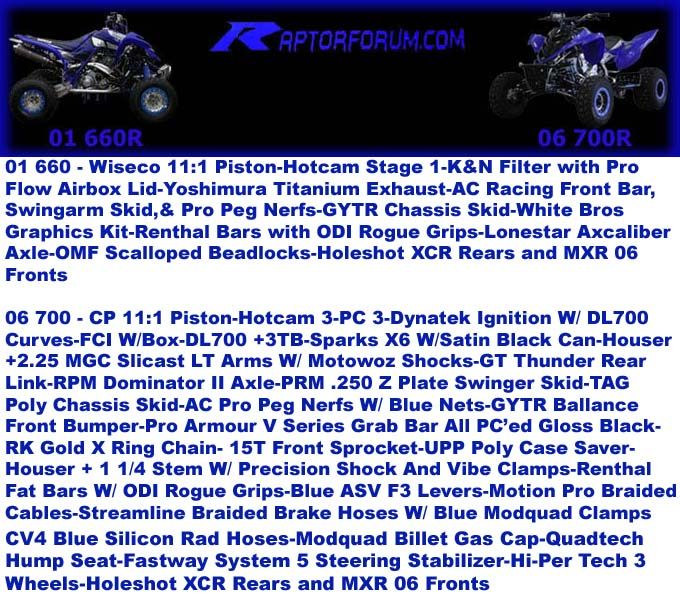 Thanks for your help. How can I be sure these #'s are for the RED plastics?
Evan the people at my Yamaha dealer don't know how to get a description on certain part #'s
These are the part numbers for a 2008 SE, which is the red/white model. The regular 2008 came in either blue or grey and the SE II is black and have different part numbers.

For example the part number for the blue rear fenders is #1S3-W2161-00-00, the grey fenders are #1S3-W2161-30-00 and the black fenders are part #1S3-W2161-40-00.
---