06 Raptor 350 looking for good article on setting the valves
---
Hello everyone, I Bought my raptor new in October 06 and i'm finally making my way into the forums to share stories and information. Does anyone know where I can find an article on setting the valves on my machine?

Thanks
Chris
---
2006 Raptor 350 Special Edition  Pro Armor Nerf bars, White Brothers skid plates.  soone to come wheels and tires
Re: 06 Raptor 350 looking for good article on setting the valves
---
Try
www.sandwizards.com
. Go to tips & tricks. Click on Service manuals, and look under Warrior, pg 94 same motor i think. Hope it helps. cheers
---
350 Raptor.want 700 Raptor
Senior Member
Join Date: Sep 2006
Posts: 126
Re: 06 Raptor 350 looking for good article on setting the valves
---
I just did my wife's this weekend. This has got to be one of the easiest engines in the world to do the valves, and a great one to learn on... Good luck! Let us know if you can't find an article.
Re: 06 Raptor 350 looking for good article on setting the valves
---
I started to use the adjust intake valves when the exhaust valves are 1/2 open and adjust the exhaust valves when the intake valves are 1/2 closed method. It is explained in great detail here. If you go 3 threads up there is a video of it.
http://ktmtalk.com/index.php?showtopic=43498
Just ignore the 1/6 turn part, that pertains to the KTM .005 valve lash only.
Using this method you do not have to worry about accidently setting the valves at the wrong TDC. It can be done without draining the oil also.
---
There appeared a Pale green horse whose riders name was death; and hell followed with them.
2007 525 Outlaw (#315), 2007 Predator 500 LE, Yamaha Raptor 350 (#784), 2008 Yamaha Raptor 250 (#605), JetMoto 150, 2006 Polaris Predator 90, Yamaha Raptor 50
2007 Outlaw 90 (2008 OCCRA A class 14 and under state champion)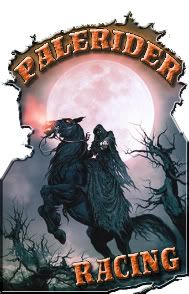 Re: 06 Raptor 350 looking for good article on setting the valves
---
I posted a complete how to under the 700 section which is the same as the 350's. I've got both

1 07 700R
2 06 350's

M
Friendly request to moderators. Is it perhaps possible to sticky this to the 350 discussion? As it is under 700 maintenence? Or maybe sticky a specific procedure?

The following procedure is not my own, copy paste job from old post.







Join Date: Nov 2006
Posts: 9 Re: 350 valve adjustment / crank seal

--------------------------------------------------------------------------------
How to check and maintain: THIS IS ALL U NEED FROM TOOLS TO WAT TO DO!! HOPE IT HELPS
You will need:
17mm socket and ratchet set.
10 mm socket.
5mm allen wrech.
feeler guage set that has stock sizes (6-8 thousandths on the exhaust, 4-6 on the intake valve)(different if you have aftermarket cam, i set mine to what my engine builder says .003 intake and .004 on the exhaust)
BIG flat head screwdriver
4mm wrench
now youre ready.

Take off the crankcase timing mark cap, cam sprocket engine sidecover thing(on head), and valve covers.

Now while you have the socket on the bolt that is holding the cam sprocket on, spin the engine over with that while looking in the timing check hole on the crank. wait till the T (tdc) mark on the mag. lines up with the line on the case. The look up at youre cam sprocket and make sure that lines up with the line on the head. (make sure its a compression stroke).

Now while everythings lined up, take the 10mm and loosen the jamnuts on the tappits on the rocker arms. This will allow you to adjust the tappits up or down.
take youre feeler guage (stock specification clearance) and put it between the tappit and valve stem. then tighten the tappit down with the 4mm wrench and tighten the jamnut. Once done with both intake and exhaust valves, make sure jamnuts are TIGHT, and make sure you can fit the feeler guage you used back under the tappit but noting smaller or bigger.
Then put the valve covers, head side cover, case timing plug, and the tank back on and fire it up.

Unknown terms you might like to know (nooBs):
Tappit-called something else by yamaha....the bolt that is in the end of youre rocker arm once the valve cover is off....when engine is running it pushes down on valve stem...not hard to find.

Jamnut- the locknut that holds the tappit in place when tightened.

Feeler guages-like diff. thickness little paperlike stainless steel things used for measuring small clearances....will get pics of stuff next time i do mine.

Engine tdc: TDC means TOP DEAD CENTER. Its when youre piston is at the highest point in the combustion chamber it will ever get.

As for just checking them and possibly not having to adjust them:
Instead of loosening jamnut so you can adjust the tappit, just line all the markings up so the engine is tdc and then stick the specified thickness feeler guage between tappit and valve stem. make sure the right one fits. then see if a size bigger or smaller fits. if not, then youre in the clear (how i check mine).

__________________
---
Last edited by Pacific Barbarian; 09-25-2009 at

12:59 AM

. Reason: added info