Junior Member
Join Date: Nov 2006
Posts: 21
Finally got quad running again
---
I have a 2004 raptor 350. I bought it about 9 years ago. Havn't had it running in 5 or more years. I just had my quad rebuilt. When I bought my quad it already had a GYTR slip on exhaust and then I added a stage one hotcam for a little performance boost.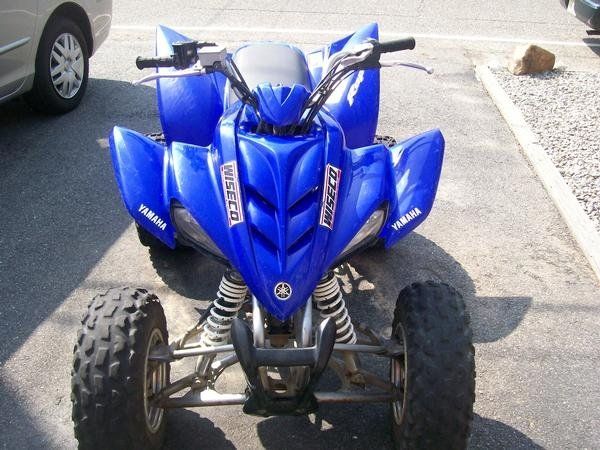 With the recent rebuild the quad now has 84mm 11:1 weisco piston, head ported, new valves, new springs, hot rod crank, new rims and tires. Soon I will be adding a quicksilver edelbrock carb after I break in the new engine.
Going try and post some pics. Hope you guys like them.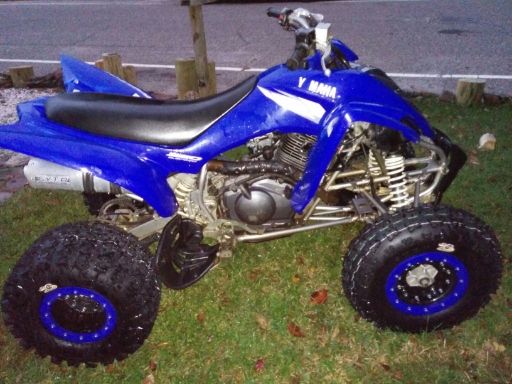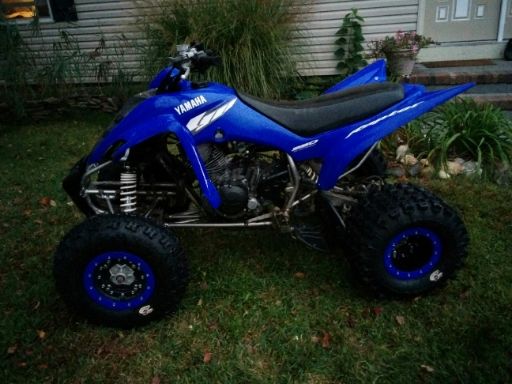 Here are two pics from riding the other day.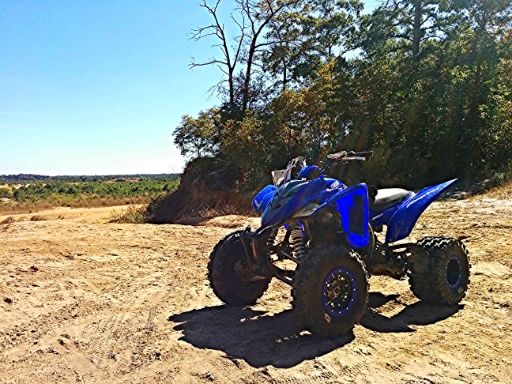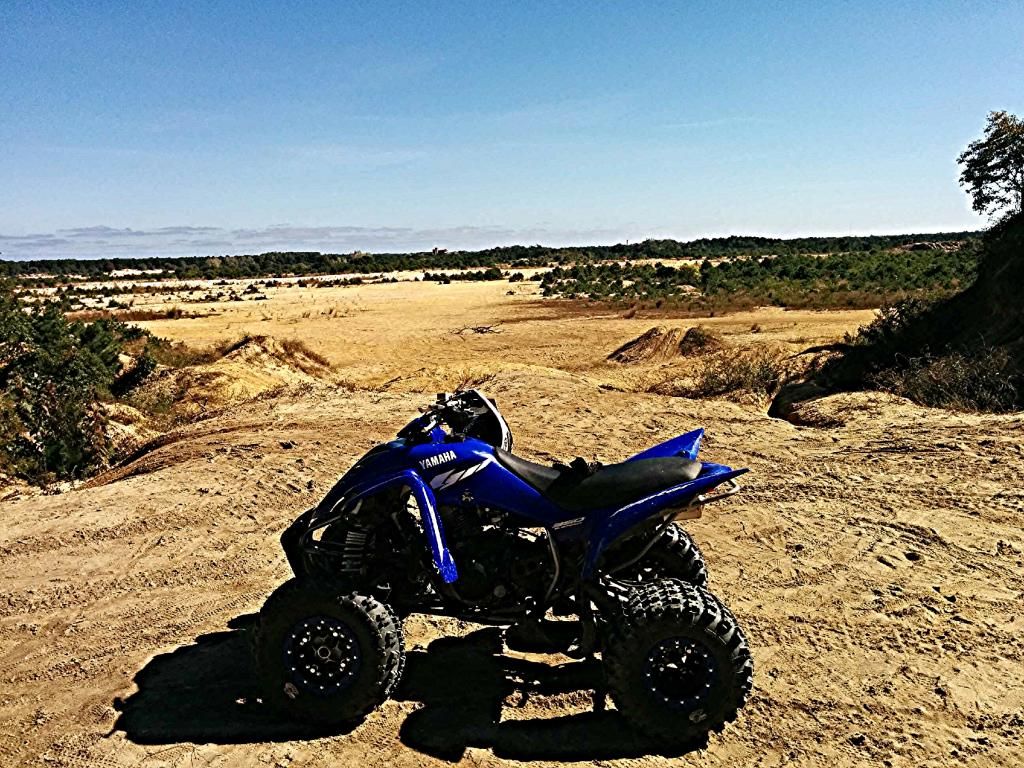 ---
2004 raptor 357, 11.1 wiseco piston, Hotrod crank/rod(stock length), stage 1 port, HotCams stage 1, KW valve HD springs, GYT-R exhaust, CFM airbox with Uni filter, Blue Hiper CF1 Beadlock Wheels GBC XC Master Tires
Looks great. I dig the wheels!!!
---
07SE, SB, HR+5, HC3, CP11:1 SV Cuervo Head, ProDesign/Foam, PC3, DMC Force 4'S(Polished), Renthal bars, I-shock 2500, GT Thunder Link, JOGACA Dual Rate Shocks, Dura-Blue 2+2 FCI Tune


"Once you've tasted excess, everything else tastes bland." Nikki Sixx