Raptor 727cc bib bore pipe build
---
Hey Mike, I got her all dyno tuned and looking good.
Just need to find a good deal on a 54mm TB.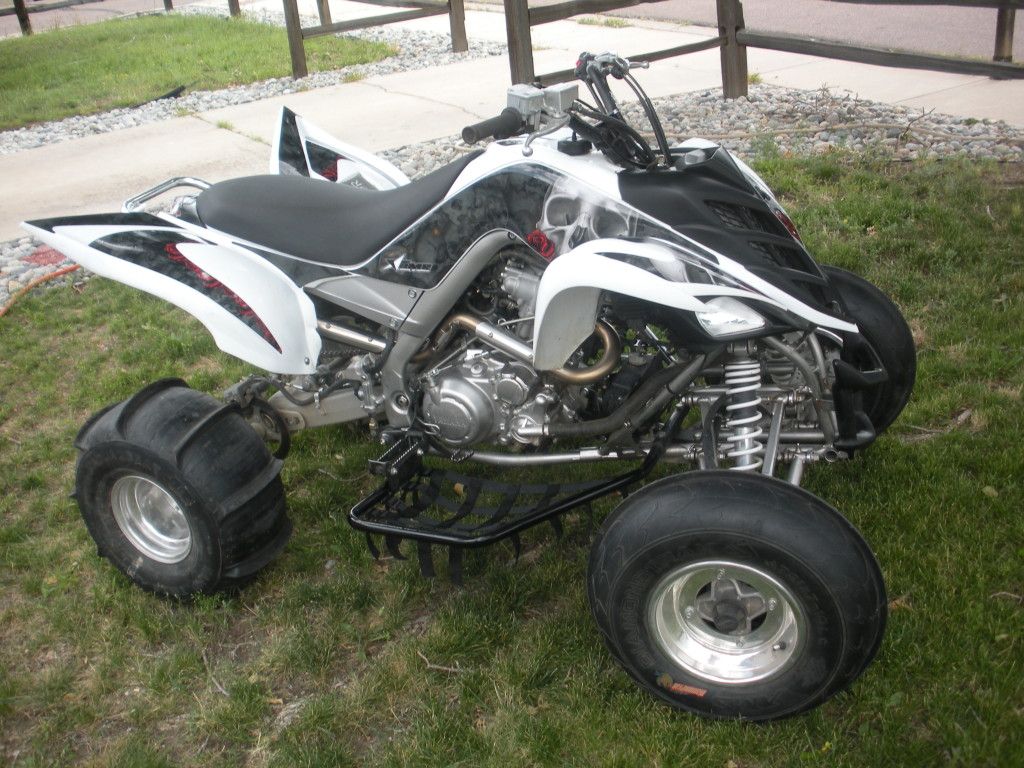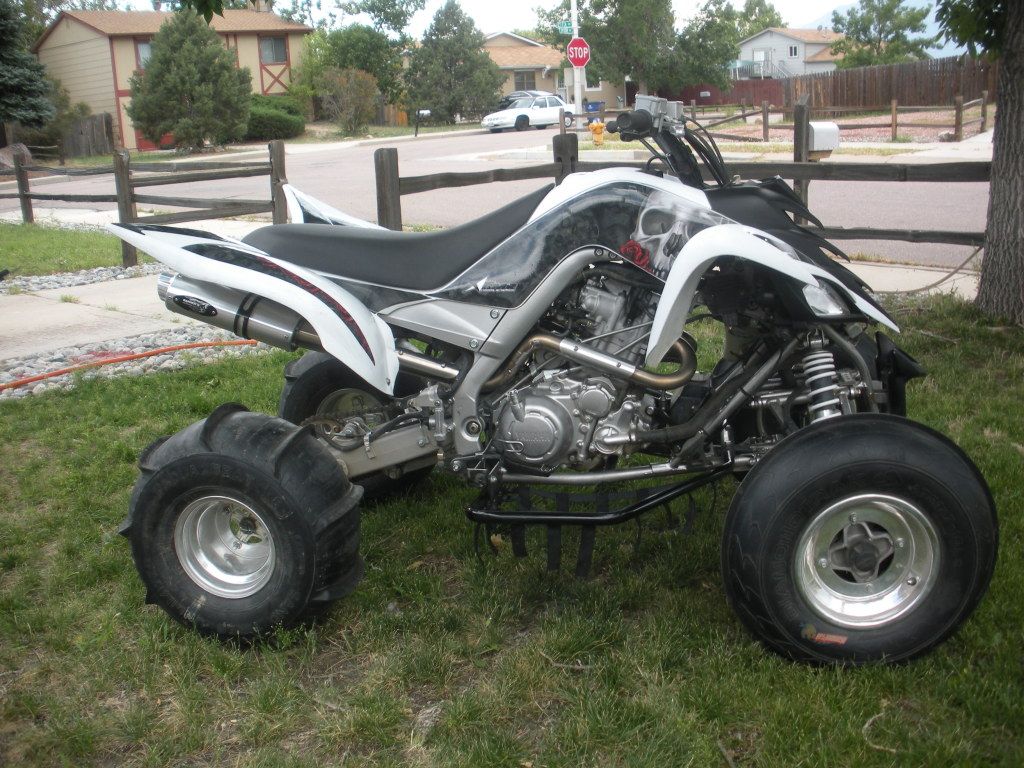 Green = stock with Bub single pipe, WK intake made for the 54mm, and MSD
Blue = stock with Bub pipe, WK intake for 54mm, MSD and then HC stg 3 cam.
Red = 105 bore 727cc, steel sleeve cylinder, Venom piston 14.4 comp, big bore Barker pipes, Web 4 cam, +2mm OI Head, +3mm TB, WK intake for 54mm, MSD and Sunoco 110 fuel.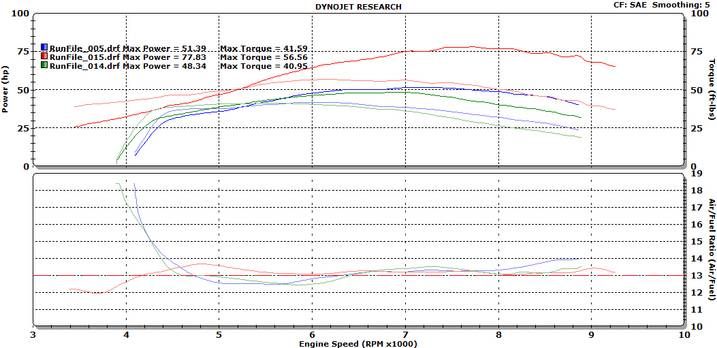 Site Sponsors
Join Date: Jul 2012
Posts: 17
Looks great
---
Terse,

I like the dyno charts, I new you wouldn't be disappointed,
Thanks for getting the pipes out to me so fast too. Sorry it took so long to get to the build, but it's tuned in and running great. Fit and finish is excellent as well. Install went very smoothly. I love the sound of these BB pipes too
I should have the yfz dyno-ed this weekend too.
Senior Member
Join Date: Sep 2006
Location: springfield,IL
Posts: 2,417
hate to jump in your thread but it kinda upsets me. i use alot of barker parts on my bike and ask for a price and never get an answer yet you get one in a couple of days.
nice dyno sheets by the way
you may return to your regular posting of a very power bike
mike
---
02 raptor 660/804 hybrid
804cc. 5150 cam 14.5:1 BIG carb
custom +8 swinger +2 a arms. yfz shocks
custom big bore barkers.
just what everyone needs a 800+cc 10k+ rpm 100+ HP trail bike
im the amsoil guy
Site Sponsors
Join Date: Jul 2012
Posts: 17
Sorry,
I did not see your post. Can you be kind enough to ask the question again. You can also e mail me direct.
[email protected]
Thank you,
Mike