Goggles.. brand?
---
What's a nice set of goggles that don't continuously fog up and have a wide range of lens colors, specifically like iridium blue or orange. My set of Scott's is really annoying. It could be the perfect weather and they'll still fog up like no other.
---
Possible YFZ450... | .....
oakleys if u wanna pay the money
Agree with Oakley's. Borrowed a pair of my buddies and they didn't for once in colder weather.
---
Joagaca suspension,gytr frame skid,yfz calipers,powermadd hand guards,prodesign shifter,fasst flexx bars,rox risers,t.m. design chain guide,+2 lonestar swinger,billet dash,x-rex rears, klaw xc fronts,ebay bumper,prodesign case saver,primary drive sprockets and chain, all balls wheel bearings,+2+1 lonestar a-arms,+2 g force axle,vitos jet kit,ac pro peg nerf,amradillo swinger skid,sparks exhaust,prodesign intake,foam filter,outterwear,no lid
I had Oaklys and never remember having misting up problems. I now use Rip n Roll which are awesome
---
+1 on oakleys, great goggles.....
---
'01 Raptor 660R, Monster Duals, ASV Levers, Flexx Bars, YFZ Shocks, YFZ Front Calipers, Lonestar +2 Arms, Pro Design Shifter, K&N Air Filter with Outerwears, (No air box) Tusk Extended Axle, Vito's Jet Kit with Dynojet needles, JTM, Roll Design +2 Steering Stem, Bling Star Front Bumper, Scotts reusable oil filter, Hiper Wheels, TUSK nerfbars w/integrated heelguards.
Sweet. I'll have to give them a try.
---
Possible YFZ450... | .....
Pro Grip 3400 series with light sensitive lens, you will never use anything else
---
2006 Raptor 700
Yoshi RS-7 full, PCV, Pro Design Foam, EHS lid, Flexx bars, 2" Rox antivibe risers, ASV C/5 levers, Powermadds, CCP stabilizer, HDUSA i3500 +2 a-arms ST, Rap 700 SE front shocks revalved/resprung by Wiigstyle, Fox Podium X rear shock, Hiper front beadlocks and DWT Drift rear beadlocks, Pro Armor XC nerfs and Race grab bar, Tag Agro bumper, GYT-R chassis skid, PRM 0.25" swingarm skid plate :rock:

My name is Iņigo Montoya, you killed my father, prepare to die!!!
I have been having good luck with Spy goggles
---
Mike

Photobucket is trash now, use something else.
Junior Member
Join Date: Aug 2011
Posts: 5
I too agree with the spy goggles i love mine
Oakley or fox.Fox uses Oakley lenses..I'M rocking jAde iridium lens! I have 8 pairs of Oakley glasses. And wouldn't want any other lenses in my goggles!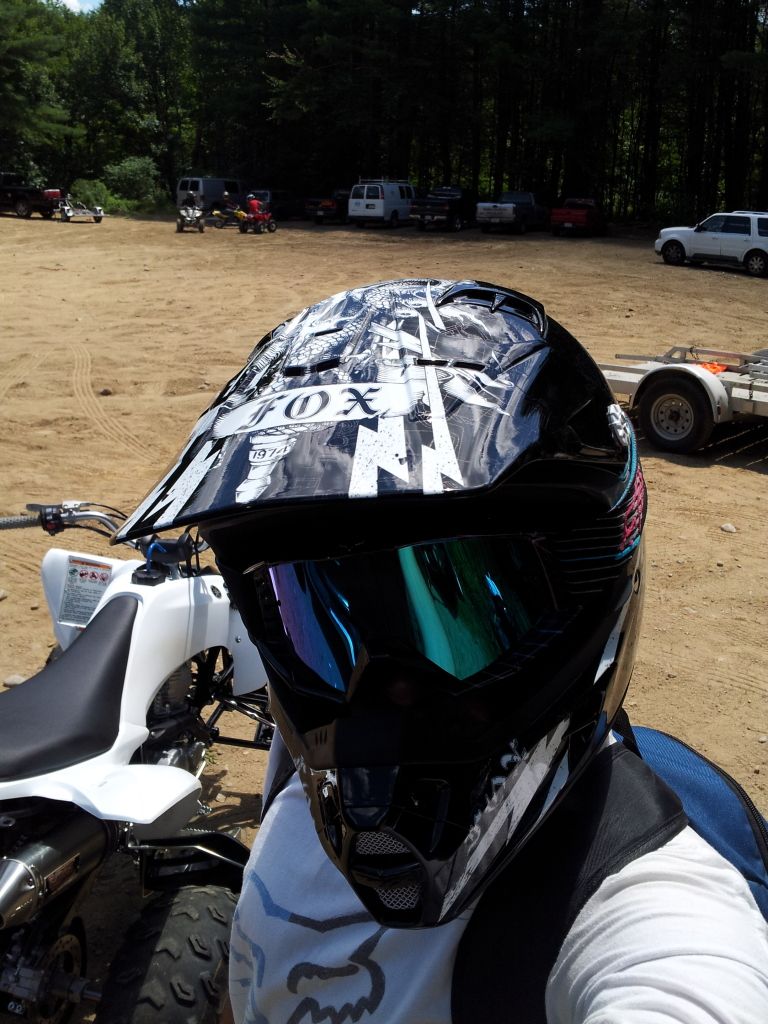 ---
2011 Raptor 250
Similar Threads
Thread
Thread Starter
Forum
Replies
Last Post
Good goggles

wrecked06700r

Riding Gear

47

04-07-2007

12:52 AM