·
Sand blasting your paint is my specialty
Discussion Starter
•
#1
•
Thanks again FDL Racing for the designs and shirts making!!!
FDL racing's screen names GAS IT (Brandon) and dicbeninya (Aaron) are going to be making a second run of shirts. This time around were going to do it through paypal or check by mail and pm's.
Brandon's paypal address is
[email protected]
Please contact them for your ordering
Cut off dates as follows
T-shirt ordering cut off will be May 31st this cut off may be moved back slightly to make the order large enough for FDL.
Front of shirt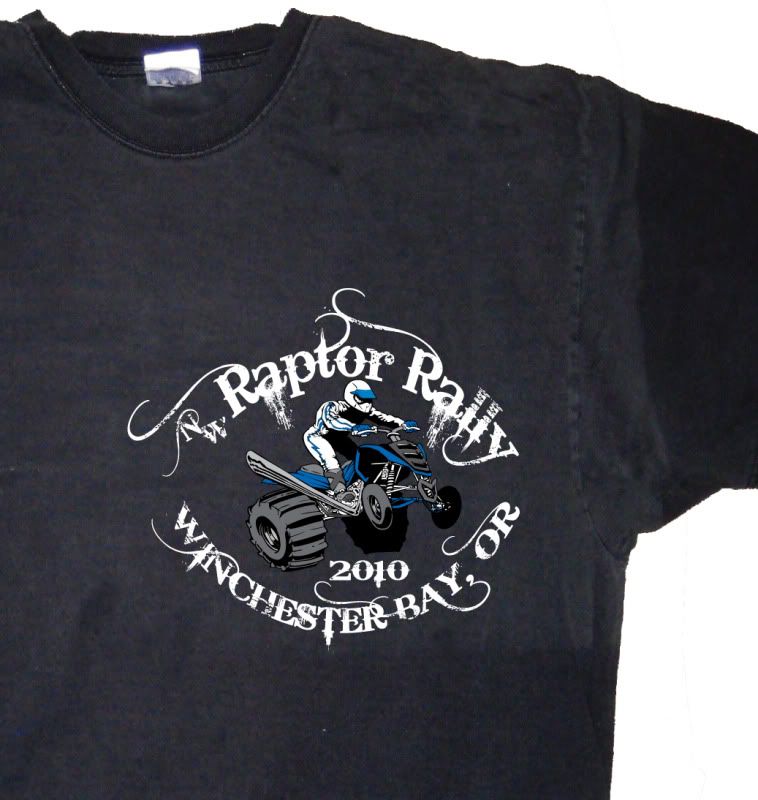 Back of t-shirt + there will be sponsor logos below the design.
All shirts and sweaters will be on black.
Pricing for shirts are as follows
There will be a $6 flat shipping rate tack on top of all orders so they can get them shipped out to you.
Sweatshirts sizes sm-2x $30, sizes 3x-6x $32
T-shirts sizes sm-2x $16, sizes 3x-6x $18
No-sleeve/sleeveless sizes sm-xl $16, sizes 2x-6x $18
Woman's tank tops sizes sm-xl $16, sizes 2x-6x $18
Long sleeve sizes sm-xl $19, sizes 2x-6x $21
Raptor Rally stickers (will be the design for the front of the shirt) 6" diameter sticker $4
Package deal will be $45 it'll be sizes sm-6x sweater, t-shirt, and a sticker. You can substitute a ladies tank or no-sleeve shirt for the t-shirt with no additional cost.
If you want to use check or money order Brandon (gas it) said pm him and he might be able to work something out with you.
Thanks again guys for another great rally!!