Alba Racing +2 Front Control Arms Installed
Couldn't make the Raptor rally this year due to a busted ankle, but I could still do the upgrades via a Snap-On roll-around chair.
Anyways, bought the Alba +2 fronts, rear Tusk extended hubs, and extended brake lines. All the front suspension looks and performs like it is factory original. So, when I did the shake down run a few weeks ago, it was easy to find the ball-joints were either toast or I toasted them.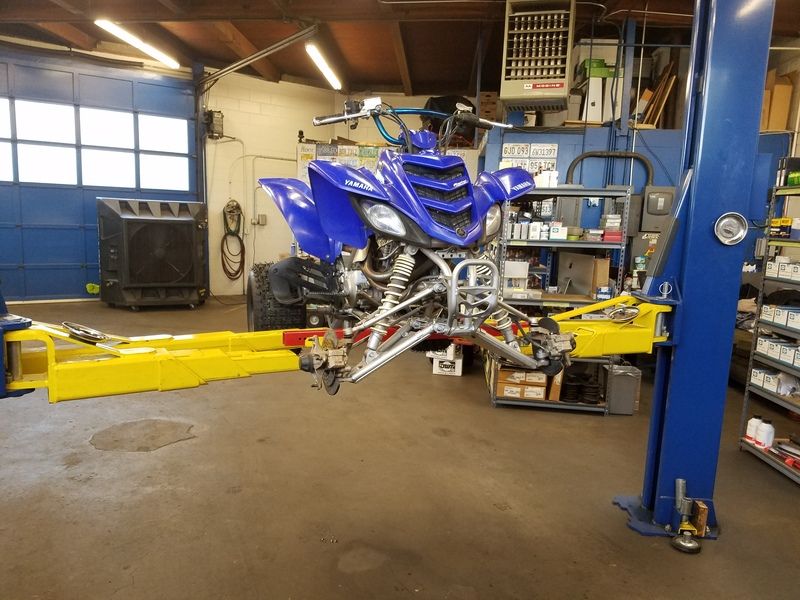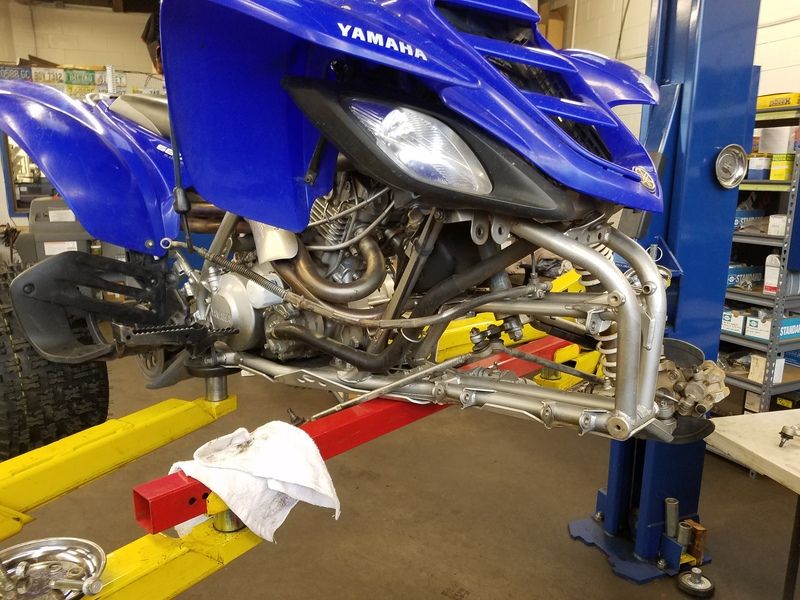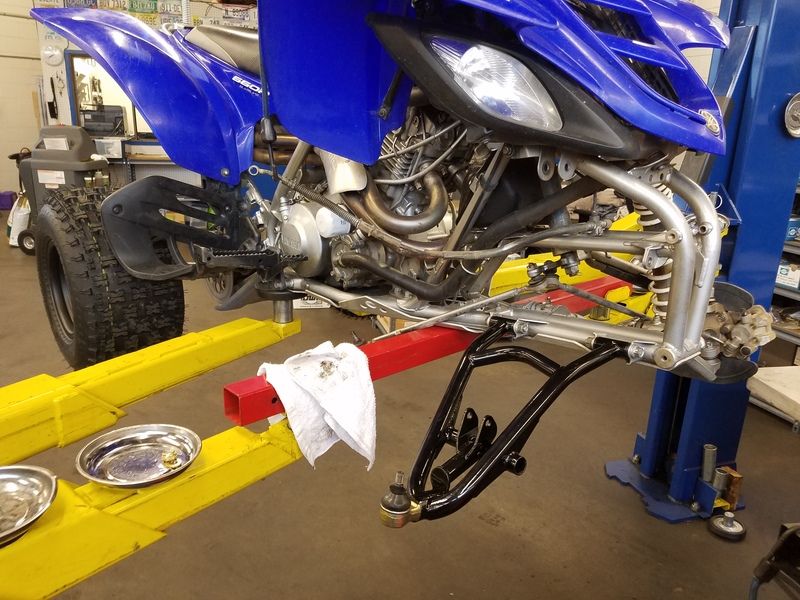 I am still going to use the existing suspension for now, but plan to change up to a long-travel option for next season (unless something blows out). The more I read, the more it seems like an absolute to have Jocaga (Kevin) build them to suit.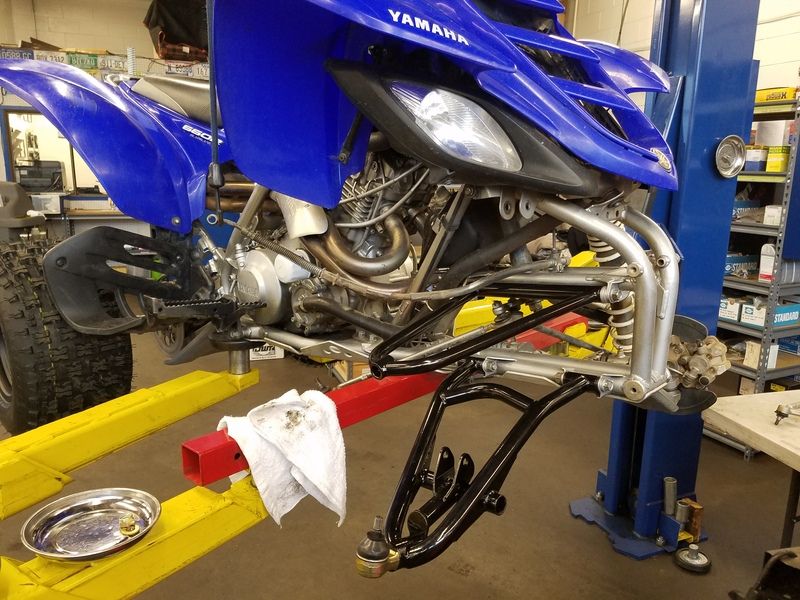 To call myself out... it was about 10pm when I tool this shot, but it wasn't later until I realized that I got lazy. Despite laying everything out, I still managed to install the upper arms backwards. It took a little head-scratching to realize what I did, 'cause something didn't seem right when the arm would rub the strut.
Also, I chose to run just two spacers on the front of the arm; since most of the riding is going to be in sand. Has anyone found a different setup they like? Also, has anyone ran this way in the woods?
I was really glad to have put the rear hubs on to even the bike out.
Although the bling is nice, you can't see it very well. So, that was definitely not a factor in the purchase.