Discussion Starter
·
#1
·
Below is a photo of the new DMC dual exhaust for the 700 Raptor. This will fit the 2006 and 2007. DMC said that the rear rez was bigger on the 2007 SE and GYTR edition. We are probably some of the first people to get a glimpse of this system. This system will be diffrent from the LTE's. The DMC system will route both (2) the mid pipes on the right side of the quad and than they will split and have canisters on each side.The aluminum canisters are anodized a dark grey. The system comes with a heat sheild. I hope they put up close to the same numbers as the LTE's. As long as they are true duals, I would think they should.
My system should shipped today and I will do a full write up on the install with Photos.
I would wait to buys these to make sure they perform but that is up to you.
SweetQuads really gave me a hell of a deal. Thanks Tom!
Two more photos are further down in the thread.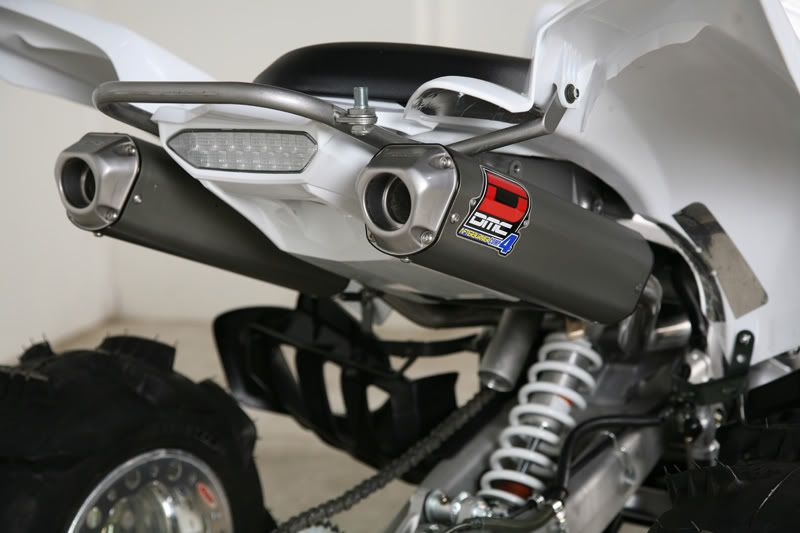 Instructions
http://www.dmc-on-line.com/AfterburnerPDF/Raptor_700_Twin.pdf