So in the last few years most have found the stock cam to be the best for Turbo motors. After looking at our Data of what the Hot cam stg 2 did in our bike and knowledge from our EVO's we came up with a direction to go. We did not go to far from stock to start with since we know Stock really does work so well.
While we were hopping for more then we got we are happy to at least be moving forward. After seeing these # and the fact that it is almost all gain and no loss we have a 2 grind on the way.
Here are the comparison Boost to boost. I forgot to load the Dyno Sheet but I did also get the most hp out of this kit on my bike of 130whp.
This Bike is a stock motor with only a Rod. Still has stock Piston.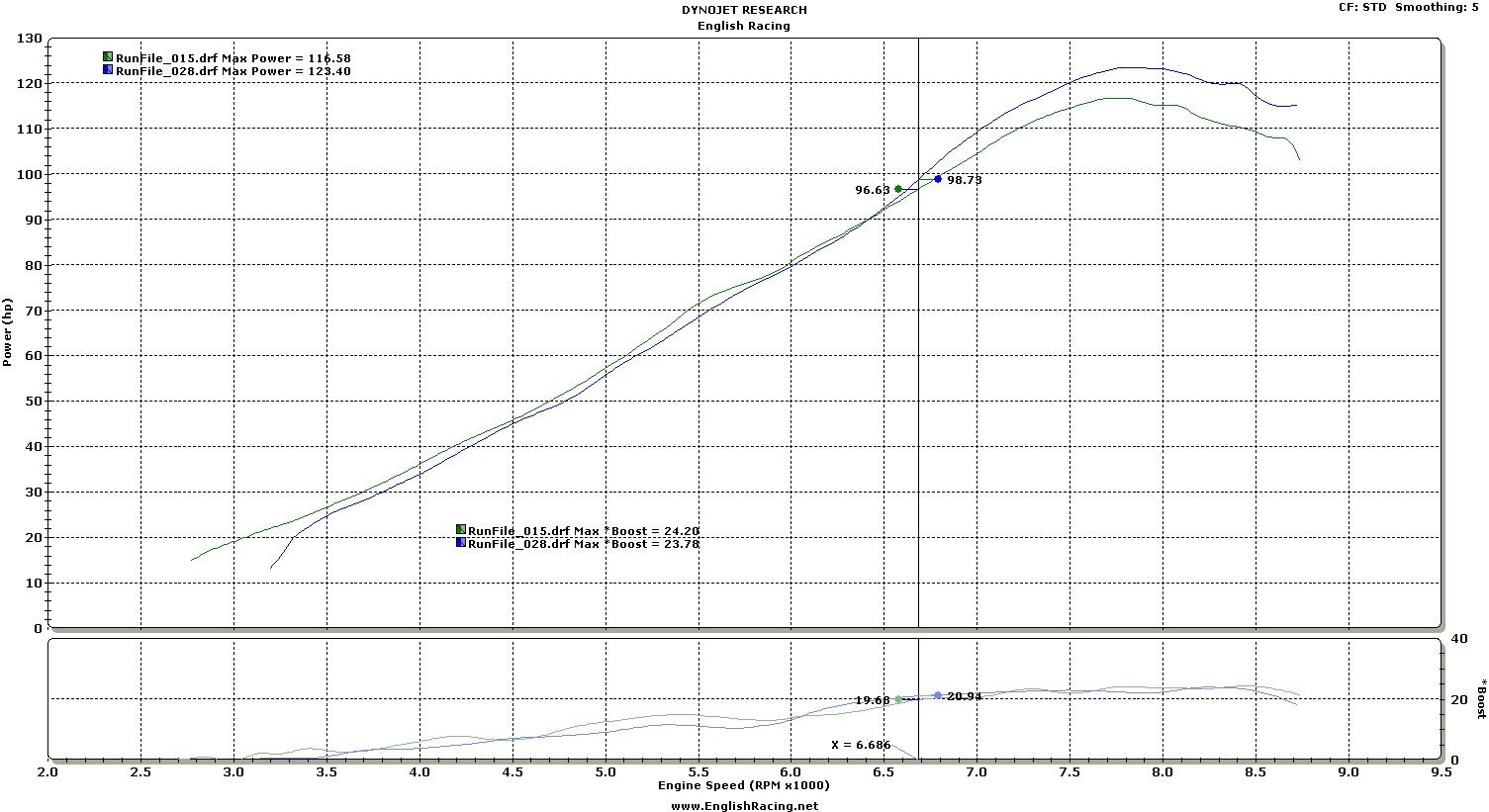 This is testing on our Drag bike version 3 cam as we call it.
Very Amazing results still all gain no loss. Amazing how much a little bigger motor does. This is our biggest power band yet.
build
10:1 comp 734cc 105.5 bore
up graded rod
Stock Crank
Stock Head
Stock VS version 3 cam