I figured I would make a how to do the rear bearings and axle. I only took the pics after the everything was removed. To remove it just work backwards. I was installing a new lonestar axle and hubs so it's a little different than the oem one.
Tools socket set, hammer, bearing puller, big circlip plyers, allen wrenches, swear jar :lol:, channel locks, wrench set, and I'm sure there's a few more but I can't think of them right now.
The way I got the bearings out was with a screw driver and hammer. After fighting it and smaking my thumb a few times for a little bit I finally added some heat to the carrier and got it out far enough where the bearing puller would work. I heated it up a little more and after bending the puller a little bit they poped out.
After everything is removed clean up the carrier and get it ready for the bearings. I froze the bearing, heated up the carrier, and greased the area where the bearing when in to make it a little easier.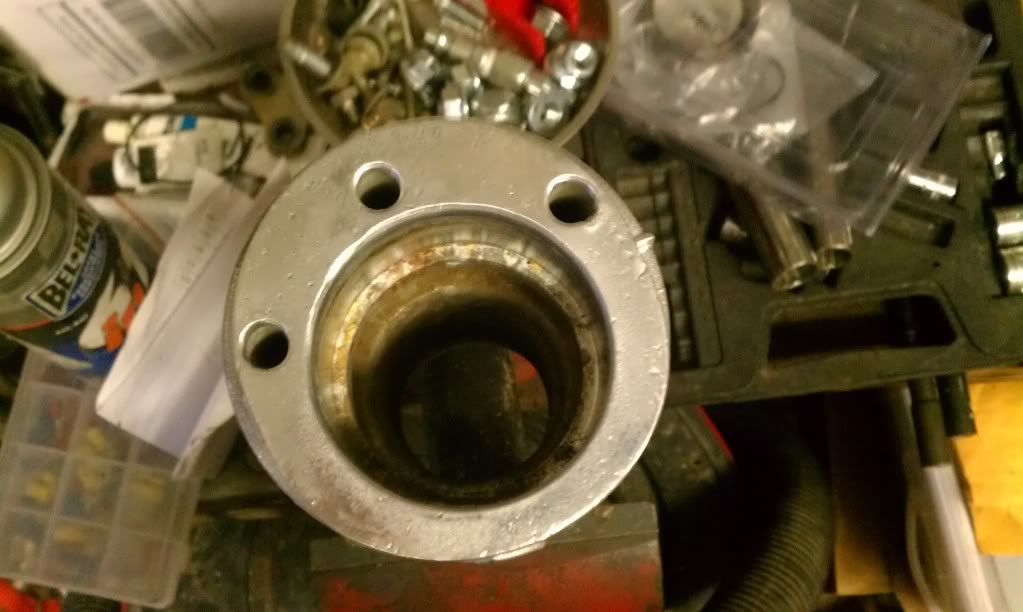 Flip it over and put the axle spacer/ sleeve in. I greased inside and out using a plumbing flux brush. It make it easier and alot cleaner than using your fingers.
I heated this side as well and greased the bearing socket area.
Then push the seals in
Flip it over the other side