I thought you guys would like an update on my recent project of installing shocks from a 2010 YFZ450X on my Raptor 700.
These shocks are considered to be some of the best stock shocks ever produced and I could not agree more. Kashima coated, High/Low speed compression adjustable and some of the smoothest shocks I have ever felt.
I wanted to upgrade my factory pogos but did not like the idea of the lower ride height that comes with standard YFZ shocks. My solution was a set of longer shocks from a 2010 YFZ450X.
Here is what I started with : Measured right under 17" eye to eye compared to the Raptor 16" and only about 2 hours of ride time.
Before shot :
Before measurement : 11 3/4" measured at the bottom of the front bumper.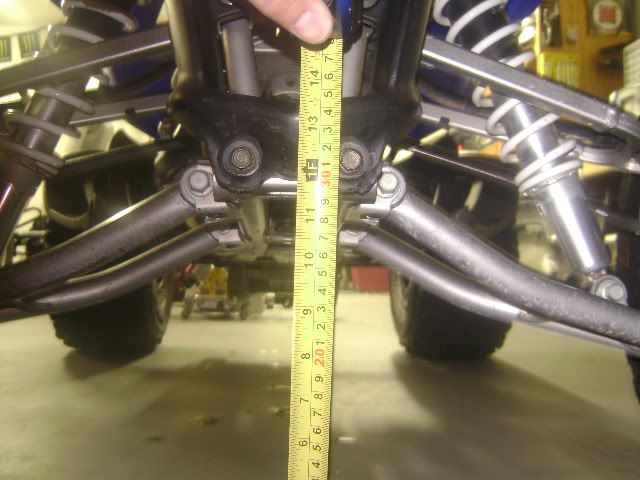 The first thing I did was loosen the preload collars all the way to the top minus one full turn. The shocks literally fell into place. Bottom mounts are snug with no free play and the top mounts require one washer between the shock and frame much like early model YFZ shocks.