Discussion Starter
·
#1
·
Hi guys, new to posting here, but been lurking since last spring, just reading and learning all I can from you all.
Here's my 03 660R, I got it used last spring for way less than 2k cash, I'm it's 3rd owner, it was a little neglected but over all in good shape.
After I got it home last year, I did some maintenance to it, new front tires, new front wheel bearings, replaces the twist throttle with a new thumb throttle and cable, some racks to make it semi useful to me down at my cabin, new rear brake pads, ect. ended up having a CDI problem a few weeks later so I replaced it with a Rick Stator CDI box, runs good again.
Let it sit garaged over the winter and early in april I got it out again and started to get it ready for this season and found this.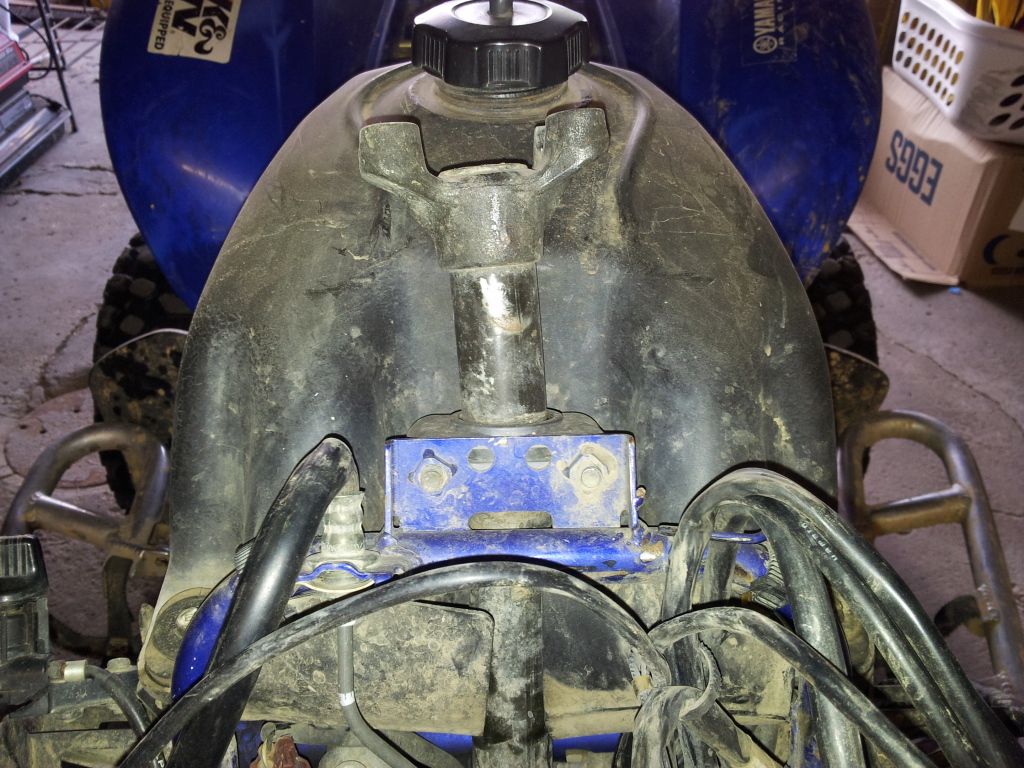 found a good used and straight steering stem out of an 03 and started the replacment and ran into this.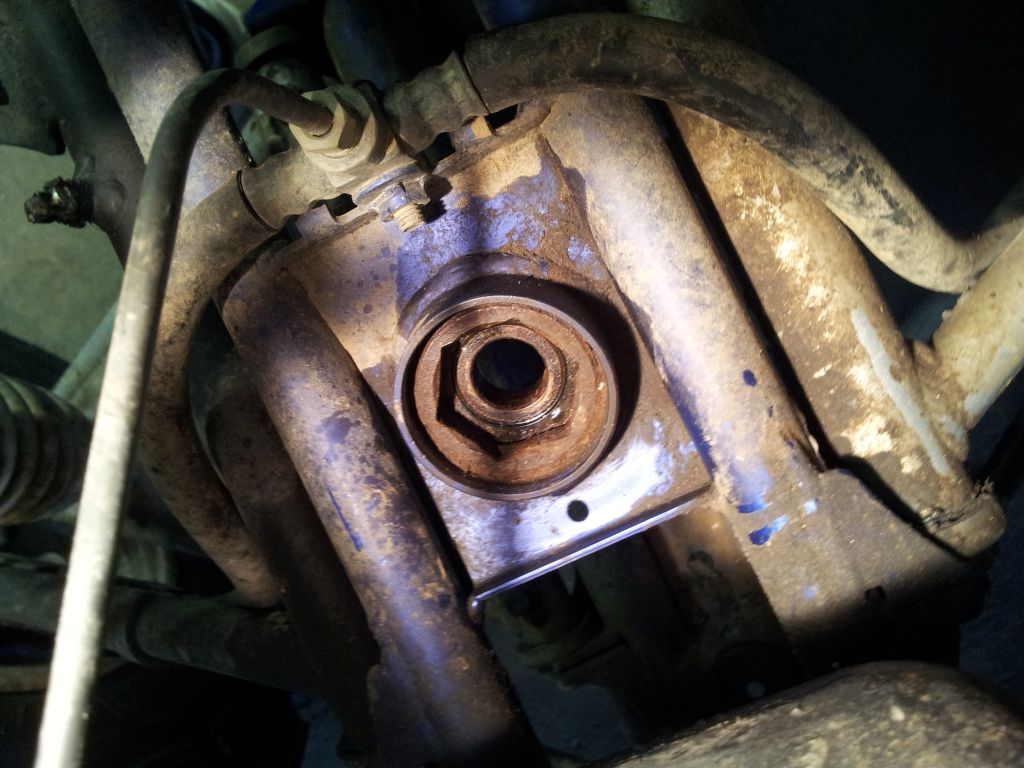 soaked it for 2 days with penetrating oil, did a search on these forums and found some excellent advise on getting this out, a 1 1/8 nut and my impact wrench and it came right out. Replaced the lower bearing and seals, packed it all in grease and installed my new shaft.
after everything was back together I wanted to check alignment and found out my tie rod ends were shot along with both upper ball joints.
Got new tusk heavy duty tie rod ends comming but I'm having a problem getting the ends off the steering flag.
Any advise on removing these w/o pulling my steering all apart again???
right now I've soaked them in penetrating oil again, gonna let them sit over night and see what you guys have to say.
Future plans are +2 Alba A-Arms, YFZ front shocks and rear rebuild from Jogaca, +4 rear axle and +2 or +4 swingarm, Sparks big bore exhaust or Monster Duals if Kevin talks me into it, better intake setup, and 686 big bore complete engine rebuild.
next winter I'm stripping it all down and doing a complete restore, powder coated frame on up.