Discussion Starter
·
#1
·
I'm glad I found this awesome raptor forum and I'm very excited to share my new project.
its a 2002 Raptor 660r thats pretty close to a running basketcase
I'm going to try to build it into a very nice trail/ amateur drag race bike spending as little money as possible..... I'm a broke college student with another toy... a 1970 Chevy 1/2 ton that has been with me ever since i was 16 which now has a 383 stroker and some other go fast stuff..
how I ended up with the is a long story .....
I sold my 2003 honda recon in august of 2010... looking to buy a LTZ 400.... I had driven one and fallen in love with it.....
by January I had not found a LTZ yet and I found out that a guy down the road was selling a banshee. I had always kinda liked banshees because they were so different. So I went and looked at it and eventually bought it for $1600. I drove it for a while and fixed it up piece by piece until I had a sorta nice bike, and after doing some racing and loosing to a GYTR 700 Raptor by only a couple of feet I tore into the motor and rebuilt it and got the cylinders dune-ported. It never really ran like I wanted it to though, and I still don't know what was wrong with it. After the rebuild I think it had less power. I raced my buddy's YFZ (which was stock with a slip-on) many times and always lost. The banshee was comfortable to ride but it totally sucked on the trails and the clutch and throttle needed super human muscles to work. Imagine my friends riding trails behind a smoking, loud two-stroke banshee burning a mix of Yamaha 2R and avgas.
After trying unsuccessfully to sell it I got an offer to trade it for a 2005 Raptor 350. I told myself I could live with the little machine and I traded. When I got the bike it was all stock except for stud wheel spacers and a +2 front sprocket. I immediately swapped the sprocket for a -1. Eventually I replaced the stock muffler with a glasspack, removed the lid and rejetted. I was really surprised how much more power that my $30 worth of exhaust and jetting did for the bike and the glasspack surprisingly didn't sound like crap and wasn't too loud. The raptor was a great trail bike and I taught myself how to ride wheelies on it. But racing was a waste of time and I got bored with the 20hp it had.
So I saw an add on Craigslist for an 02 Raptor 660 and I asked the guy if he was interested in a trade. HE WAS!! It really surprised me. I went to look at the bike. It had no front brakes, barely ran, no rear grab bar, and the exhaust was annoyingly loud. I traded anyway and here I am.
picture time!!
sorry I have lots of pictures of the banshee
the night I got it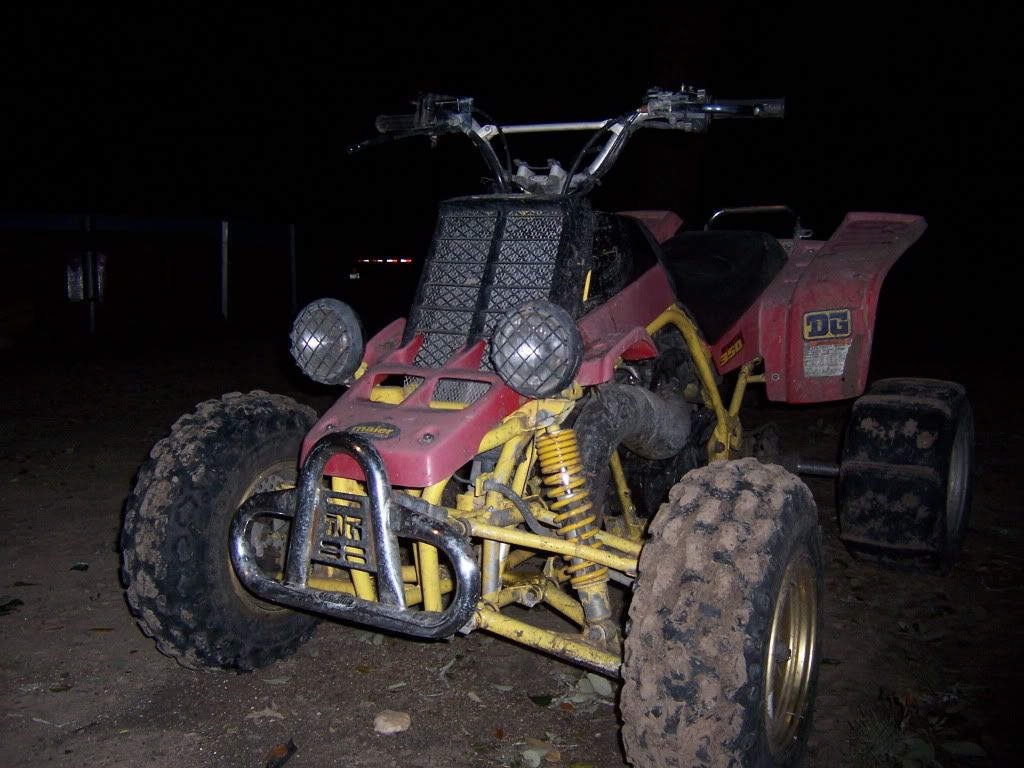 racing a 700 Rappy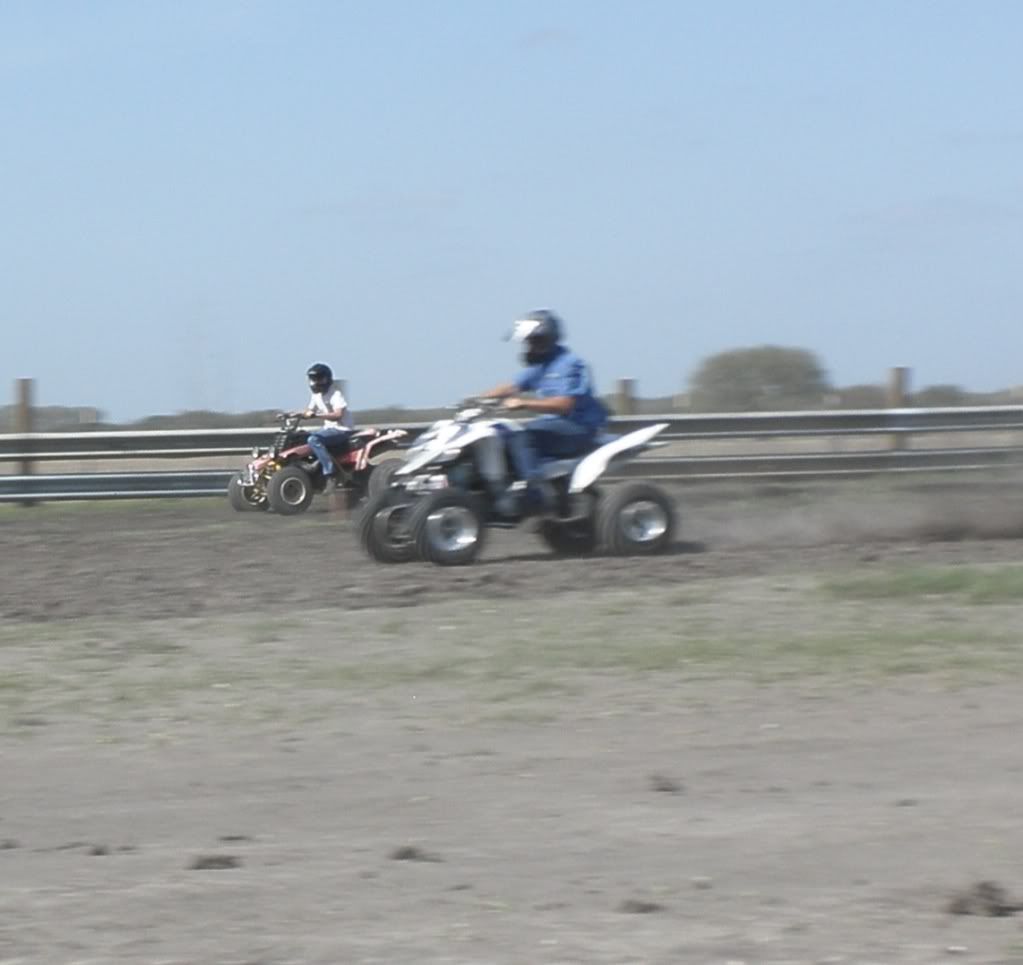 building the motor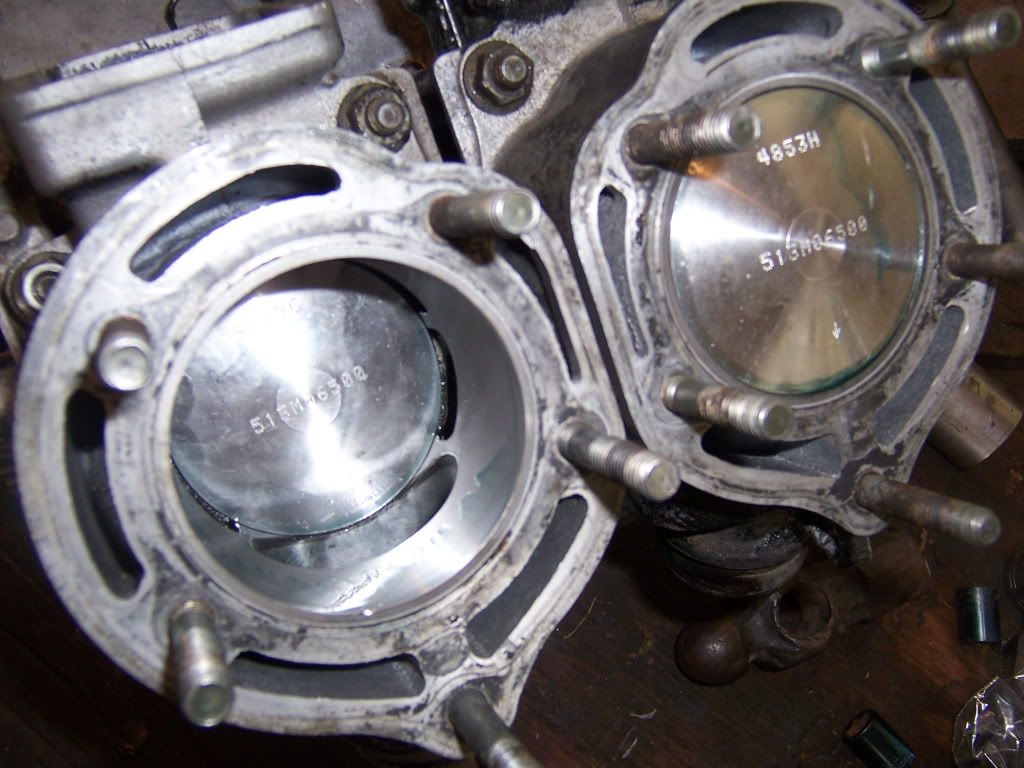 having fun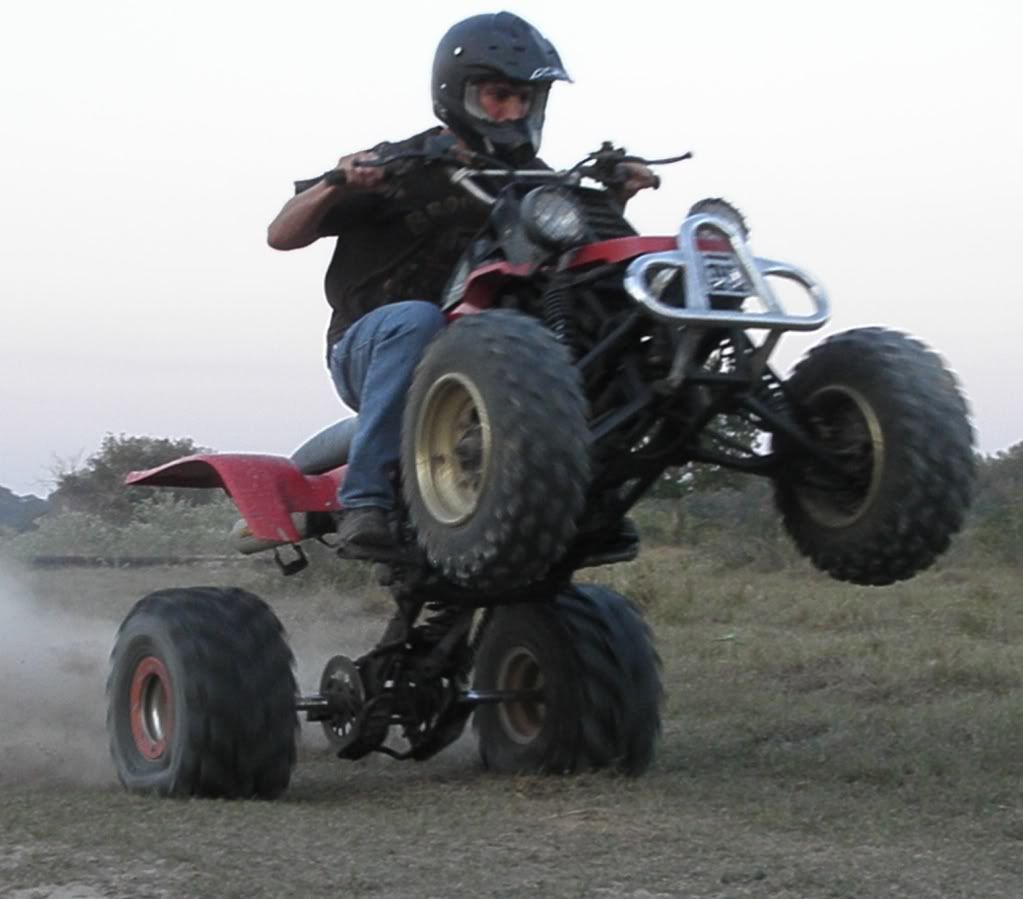 when I bought it and when I traded it off