Discussion Starter
·
#1
·
Wanted to intorduce myself... Names Justin... this is my first quad... trade one of my many bikes for a 2003 Raptor 660R and some cash...
Picked it up yesterday 05/02/12...
Here Are a few pictures.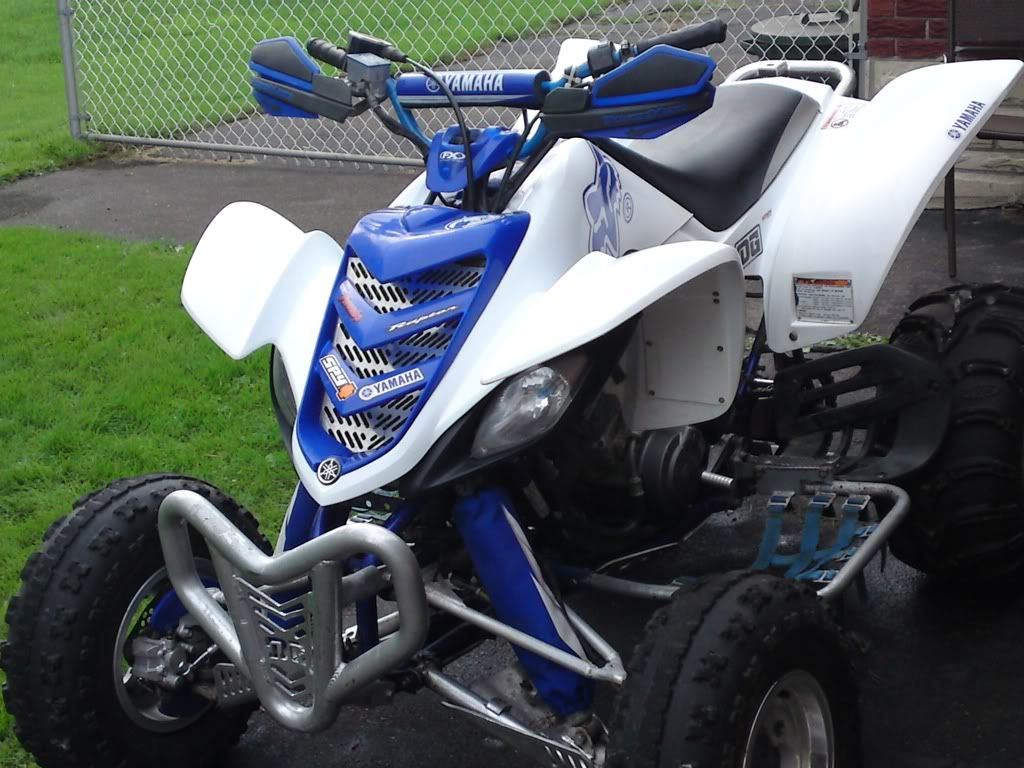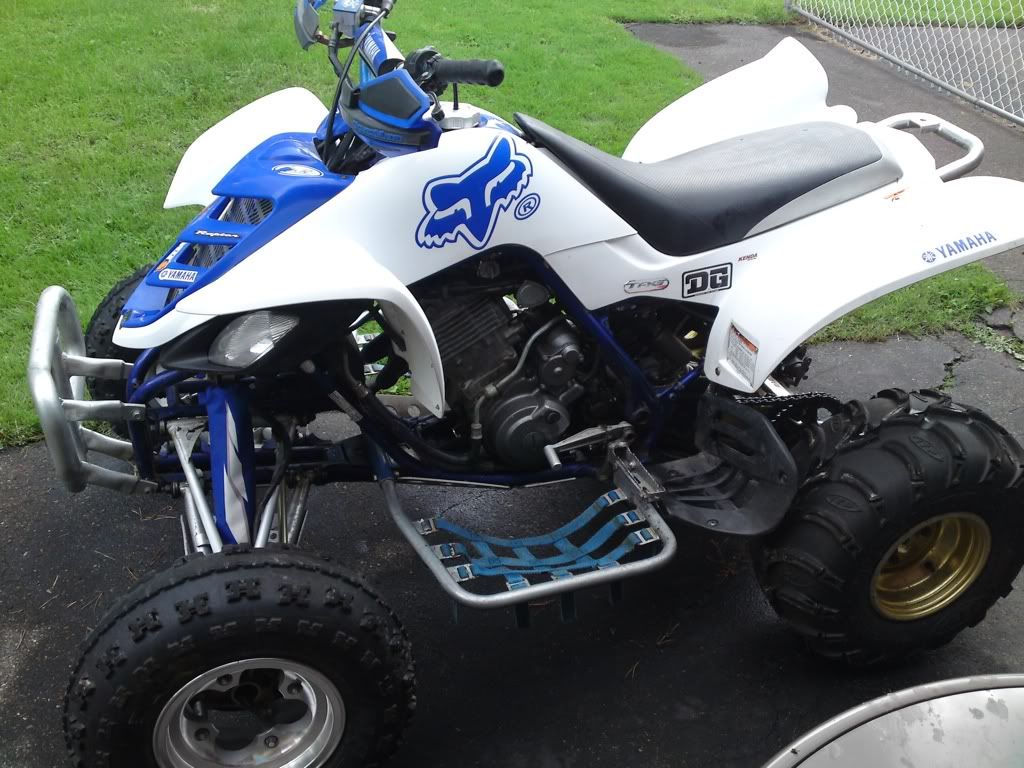 Bike came with the original silver rims aswell with a burnt up set of maxxis tires aswell as a brand new battery.
The bike has (that I can see for my own eyes):
Yosh end can (not full and not RS-3)... its no on in those pictures
K&N filter
Dynojet Kit
DG front bumper
DG Nerf's
DG Rear Grab
DG swing arm skid plate
It also appears to have aftermarket bars and hand protectors (if thats the right term)
Plans for the Raptor:
-Strip down to the frame and touch up the paint with powder
-fix oil leak on the clutch cover side
-Restore the plastics (wetsand and buff out)
-replace all the bolts that need it
-new taillight cover (ordered)
-new/used Shocks as the existing are leaking at the seals (already shipped and mint looking with warranty $100)
-new seat cover
-HID headlights
-New tires all around for the road/trails
-complete carb rebuild and proper jetting
-Airbox delete and induction kit
-aluminum oil catch
-new straps for the nerfs
So a few questions:
1. Are these bikes known to leak at the clutch cover?... its not bad, just build up but the guy put liquid gasket shit there.
2. Any tips or tricks with the front alignment?
3. Does anyone have a PDF for the manual?
As a side note I am not afraid to dig into engines or bikes... Ive built 3 ZX7R's in the last 4 years...