Discussion Starter
·
#1
·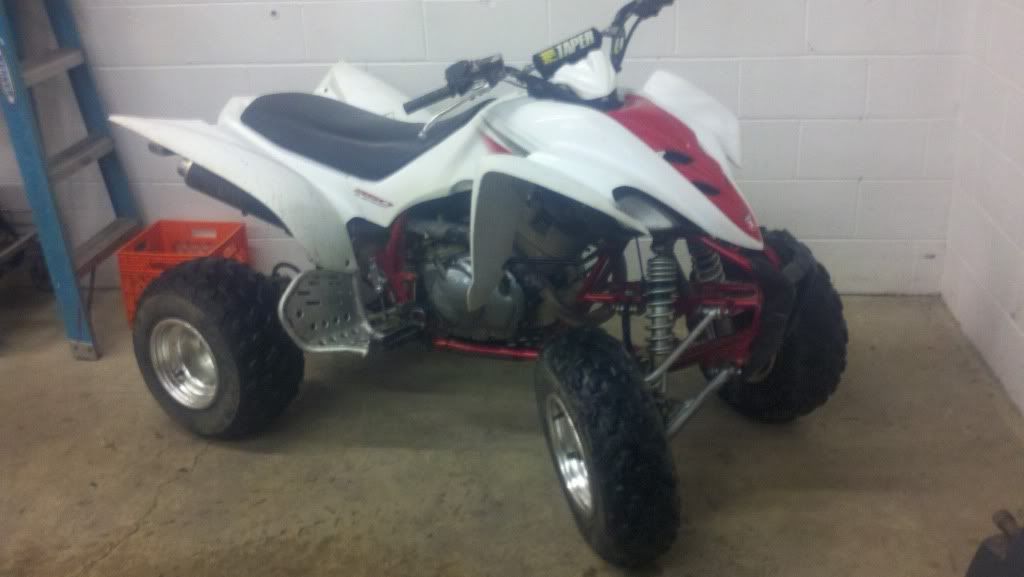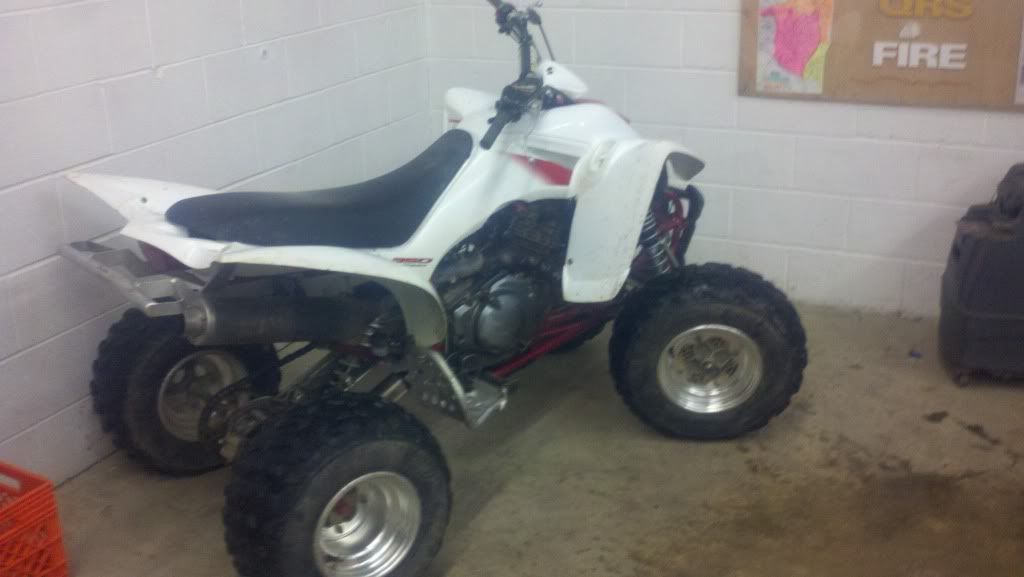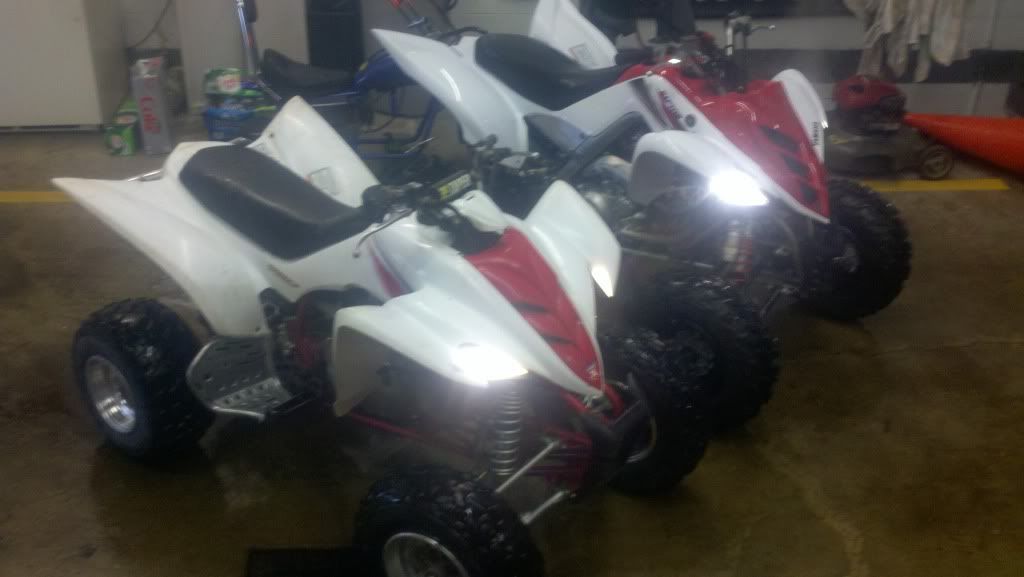 This is my 04 Raptor 350. I just bought a week ago. Im still learning about the quad since I rushed into it and didnt find to much out about the quad before I bought it. I know that who owned it before me was a moron and didn't know how to fix ANYTHING. So far i've replaced the throttle assembly, the ignition with 2 new keys, the chain, and new grips. Oil and oil filter change. Air filter change.
It already had pro-taper bars. They took the baffle out of the exhaust. everything else is stock. It needs swing arm bearings,tires and some love here and there.
The quad smokes a little on start-up and then stops. Has a little hic-up through the carb which im still trying to iron out. Other than that she's a little scratched up but i like the quad alot.
Now onto some questions. I want to get a slip on pipe. something cheap for now. and a k&n filter. Do i have to change the jets if i do so? I will eventually but I dont know enough to do the jets myself. Any suggestions would be great as well. Thanks guys. Hope to make a nice build out of this one
Forgot to mention thats my friends 2011 Raptor 700. I bought mine 3 days after he got his. Hes only 5'5 and about 130lbs. The quad is WAY to much for him.