·
Sand blasting your paint is my specialty
Questions
via pm to: Gas it or AaronFDL
Cut off date is the April 24th for ordering
sponsor cut off is April 22nd
FDL Racing wanted me to let you guy know upfront that prices went up a little from last year due to a few things. First is the artwork was a little more intense this year. But we came out with a great looking design that can be reused for the front. The shirt is now a 4 color design on the front and 5 colors on the back. Every screened color drives costs up a little. And finally cotton shirt prices have gone up considerably this year.
With that all being said let's get on to the good stuff ordering. Last year FDL had a few issues with the ordering on their web site program so this year they would like to do the ordering a little different.
t-shirts, no-sleevers, and tank tops - $20
long sleeve t-shirts - $24
hoodies - $35
raptor pack (t-shirt, hoody, sticker) $55
all items sized 2x-3x add $2 and all items 4x plus add $4 per item
colors-
please specify the color of shirt you want. Brandon said as long as you dont
get too crazy (i.e. standards red, black, blue,)
the only color that will not work is white with this design.
Questions
via pm to: Gas it or AaronFDL
Payments
via paypal to:
[email protected]
- everyone can specify color/size/style in the comments section and we'll leave it up to them to make sure the total price is correct. Any other payment methods needed can be arranged by pm'ing one of the FDL crew.
Shirt front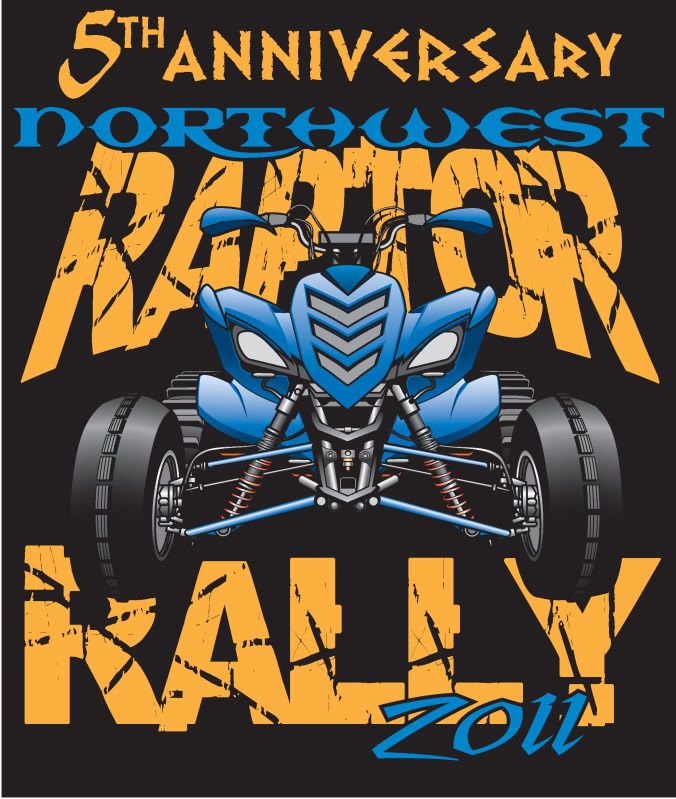 Shirt back (could have a few changes with sponsor logos between now and rally)