Discussion Starter
·
#1
·
just wanted to have one consolidated thread where i could update all my mods/maintenance/pics/videos in one place.
i do take GoPro videos every time i ride but the file sizes are huge (1080p) so it's somewhat tough to edit them, and then host them somewhere.
traded the 400EX for a 01 Raptor 660R. needed moar powahhhhh so this should suffice for now.
just got it delivered on 7/11/11. will need a good wash and oil change.
came with a full header and slip on Yoshimura system, new tires, brakes have 75% life left, new starter, starter bearing, flywheel, battery. K&N filter, new carbs, rebuilt top end (by a local well respected powersports shop).
it has reverse, which the 400EX didn't. this was a huge plus.
shitty pics the kid sent me.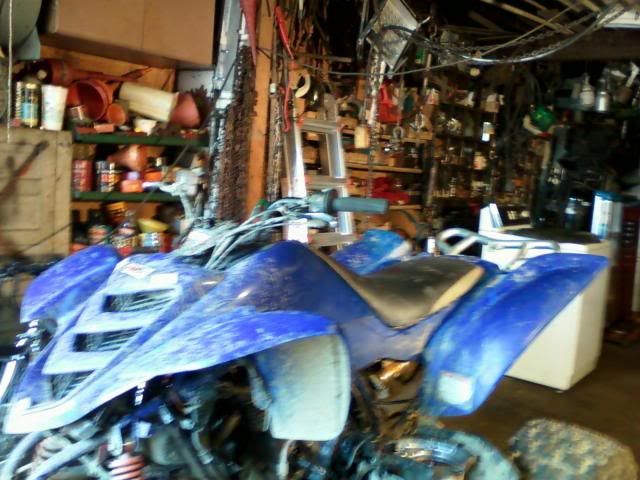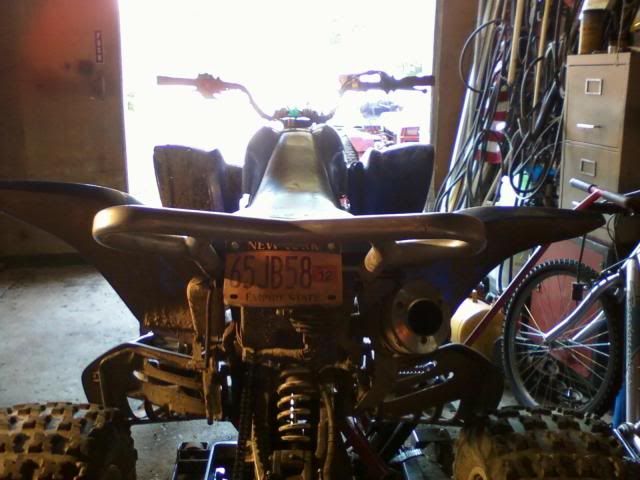 it came with headlights, but they are not installed. i will buff them up nicely and put them on next time i go out there.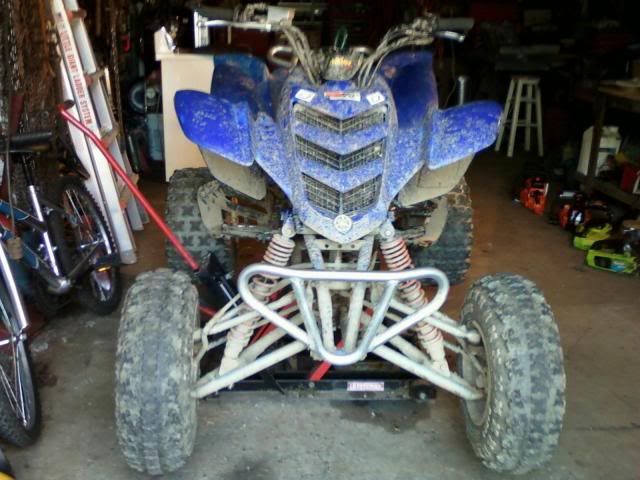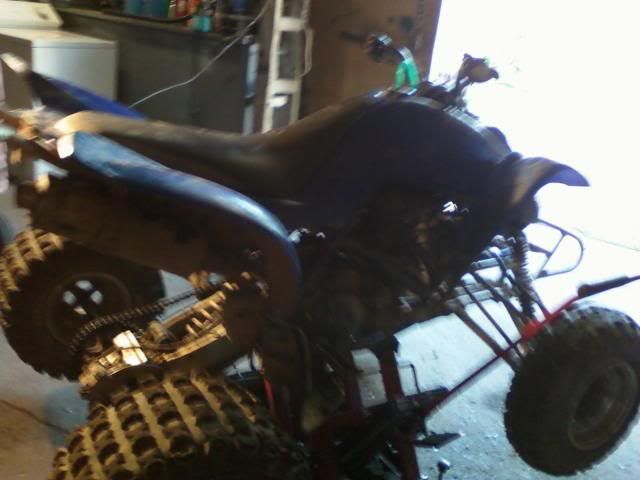 also came with a taillight, which will be going on as well.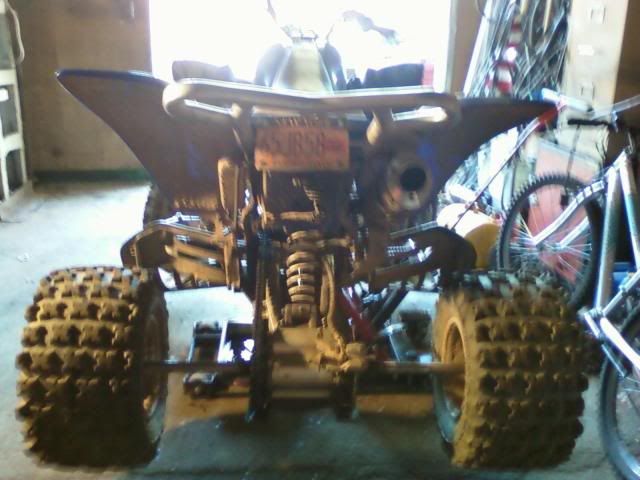 in its new home.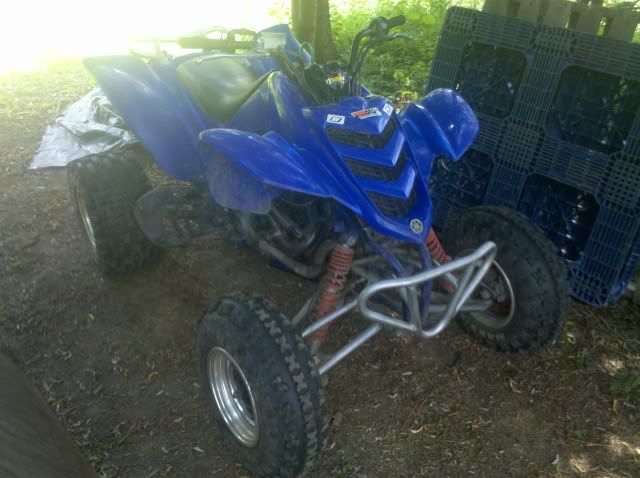 wheelies and GoPro vids to come next time i ride.
some shots of my old 400EX. i am surely going to miss it.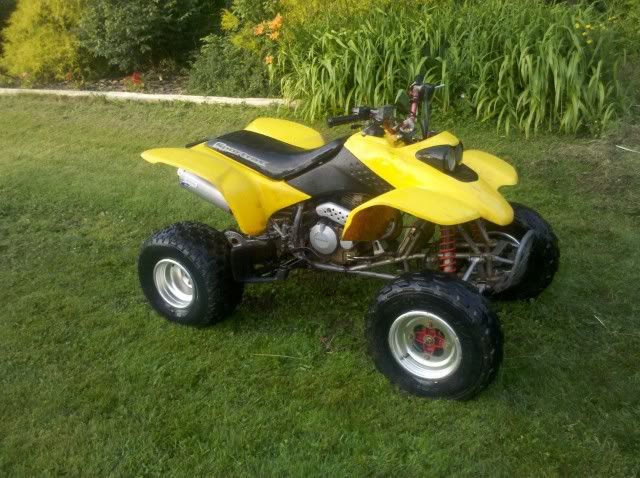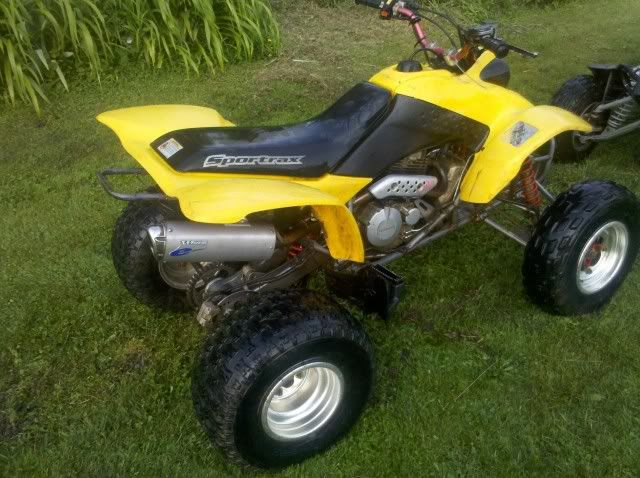 with my friend's '05 DS650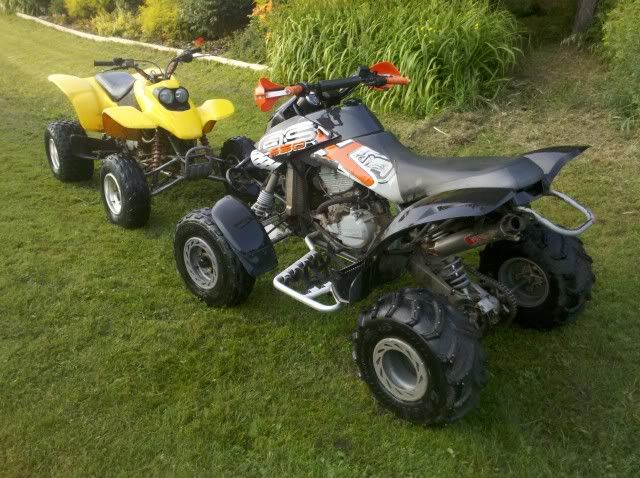 mean little bastard.