Voting for ROTM to take place from 15th through the end of the month.
Here are our Finalists for
ROTM
.
The winner wins a Lifetime Premium Membership from RAPTORFORUM.COM!!
Great turn out this month and if you did not make the Finalists list please try again next month.
Good luck everyone!!!
YamahaBlue250
2003 Raptor 660 Limited edition
Lexx slip on
Pro Design intake and filter
Lid removed
Vito's jet kit 155/160
Artrax tires
IMS Intimidator bumper
IMS shifter
Pro Armor nerfs
Rock PB block off
Stainless grab bar
Tusk gas cap
Tusk case saver
Gytr shock covers
Custom tinted lenses
ExtrmeMotorWorks
Custom Raptor 700 frame, stretched 4in in the front
SLC 14in over no link rear arm
LSR axle
Zbroz custom Exit rear shock
Xtreme Motorworks steering shaft
Yamaha Nytro 1049cc triple 4stroke
CP custom pistons
Carrillo Rods
Xtreme Motorworks CNC ported head/plus one valves
Impulse 2871 race turbo kit
Impulse stand alone efi system and race harness
Xtreme Motorworks stainless steel header and intercooler
Shockwave helix and super tip weights
26/12/12 18 Paddle rippers
Xtreme Motorworks Exhaust
Thanks to everyone that helped get it going, Impulse, Racers Edge, SLC, Zbroz, Roosterbuilt.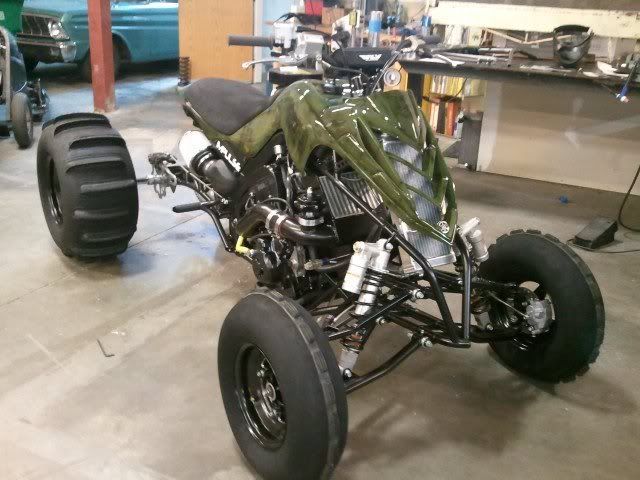 raginraptor
Barker Duals Blue label
PCV
Megalodon Head by Velociraptor
Hdd 5050 cam
KW Valve springs
54mm TB
CP 105mm 12.1 compression
Dynatek Ignition Programmable
Spark Plug wire mod
Painted Fenders by Me
AMR Graphics Black flame/Blue Diamond plate
Alba Pro-Elite front Bumper
CRJ front end lowering kit
Flipped rear link
G-Force Axle
Trail Tech X-Bars black
ODI Grips!!