·
Nothing Worth Having Is Easy To Get
Discussion Starter
·
#1
·
So for the past few weeks I've been working on my Raptor with adding a CFM Lowering Kit and painting my A-Arms OEM red to match my frame instead of the silver paint that was chipping and peeling.
I needed a new right upper cause the one I had was cracked and bent to hell so I bought a good used one off of ebay for $75, so I sanded all of them down and primered and painted and clear coated them up.
I also added the CFM Lowering Kit, my cousins put of it all together this morning.
I could go on and on about it but that's pretty much summed up what I did. I have some GYTR A-Arm skid plates coming in along with GYTR side frame guards, and I am adding YFZ450 shocks at the end of the month.
So here are pics of the finished project!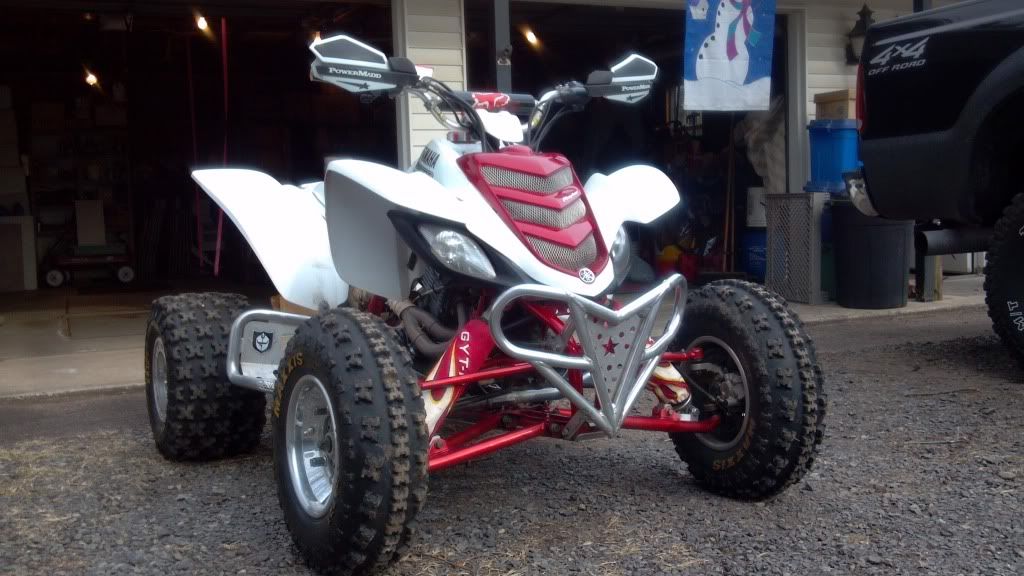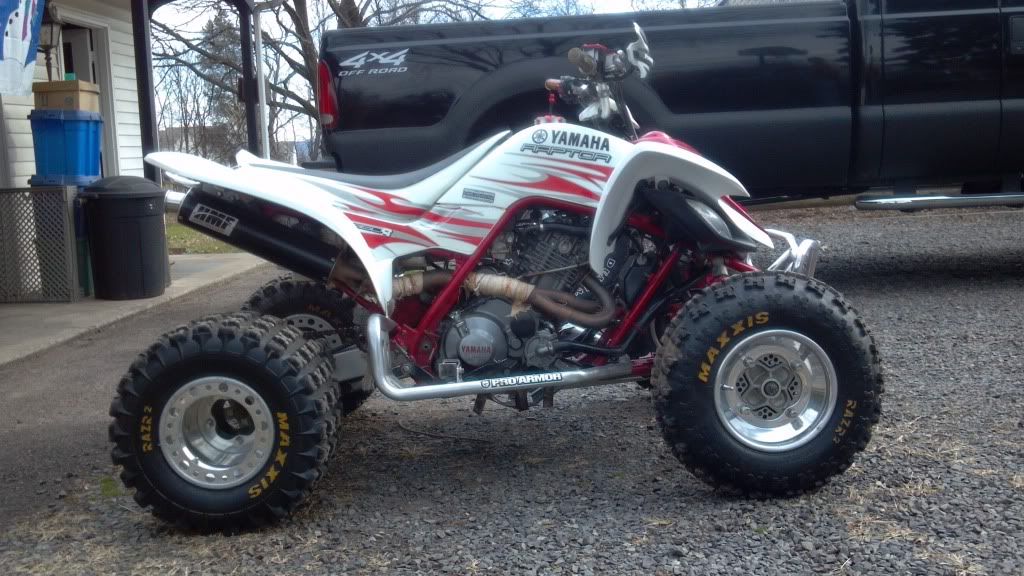 just thought I would share. take it easy guys! :thumbsup: