I was looking into buying new handlebars and now I have a reason to do so. Rolled my quad today and one side of the bars is about 3 inches higher then the other side. Quad is fine besides the bars. Long story how it happened. Basically was riding the side of a very tall set of train tracks when all of a sudden the grade steepness got very steep. Started sliding sideways so I turned my bars to go down the hill and that was it...end over end over end and ultimately came to a stop on top of me. I bailed and rolled down the hill and yes the quad followed my path and found me. Pinned me underneath, thankfully I was with my buddy and he helped free me. Im alright and amazingly my quad is also. I just got done examining everything, still drives straight as an arrow. My acr graphics and housers are due to arrive this week, thank god they didnt experience the crash. Im fine also, leg is pretty sore and bruised and my arm is cut and swelling, ill live though. Thank god for helmets and my klim water bag on my back (padded my fall on a rock slide on my back)
So yah, new handlebars. Any aftermarket a direct bolt on that I can still use my parking brake? Or if I change size what all do I have to relocate or buy to make them compatible? Im reading past threads now on the issue.
The hill that I was riding sideways..(only way to get to the other side of the snowmobile trail) I fell from about 15 feet up past this photo. Not me in the picture.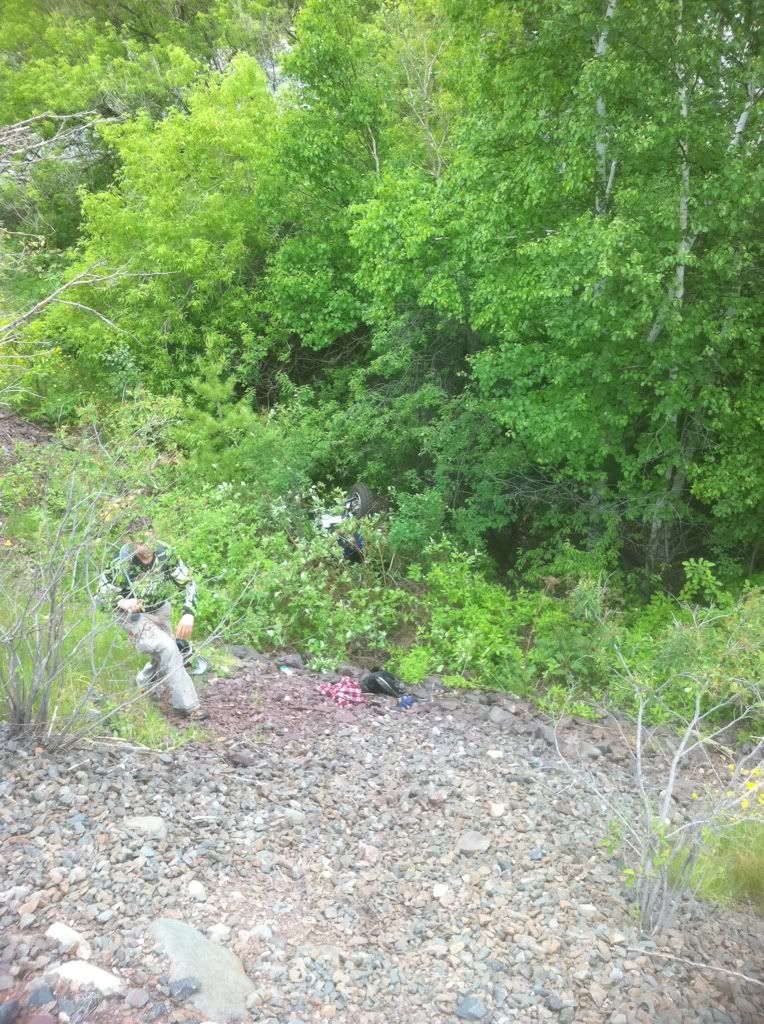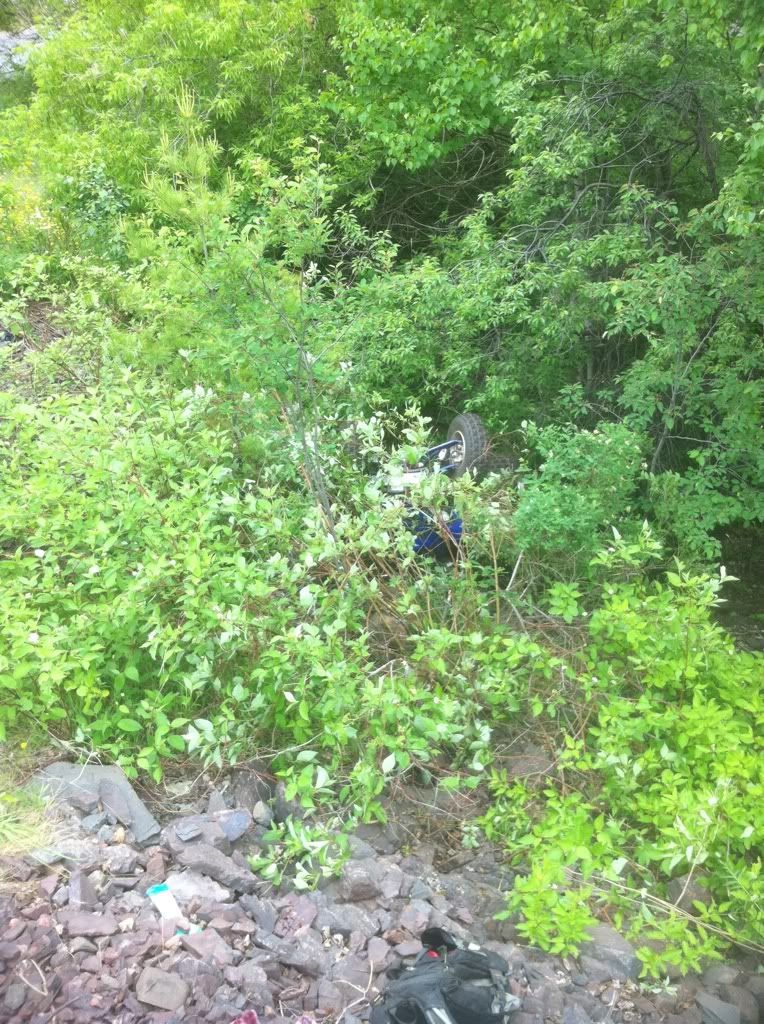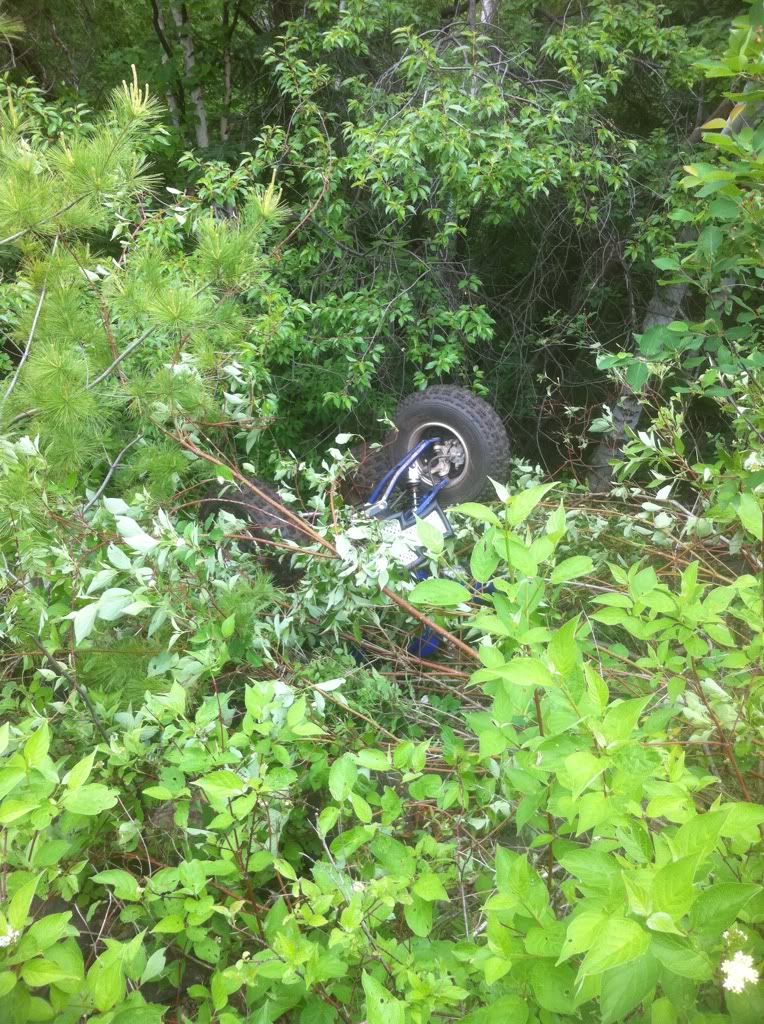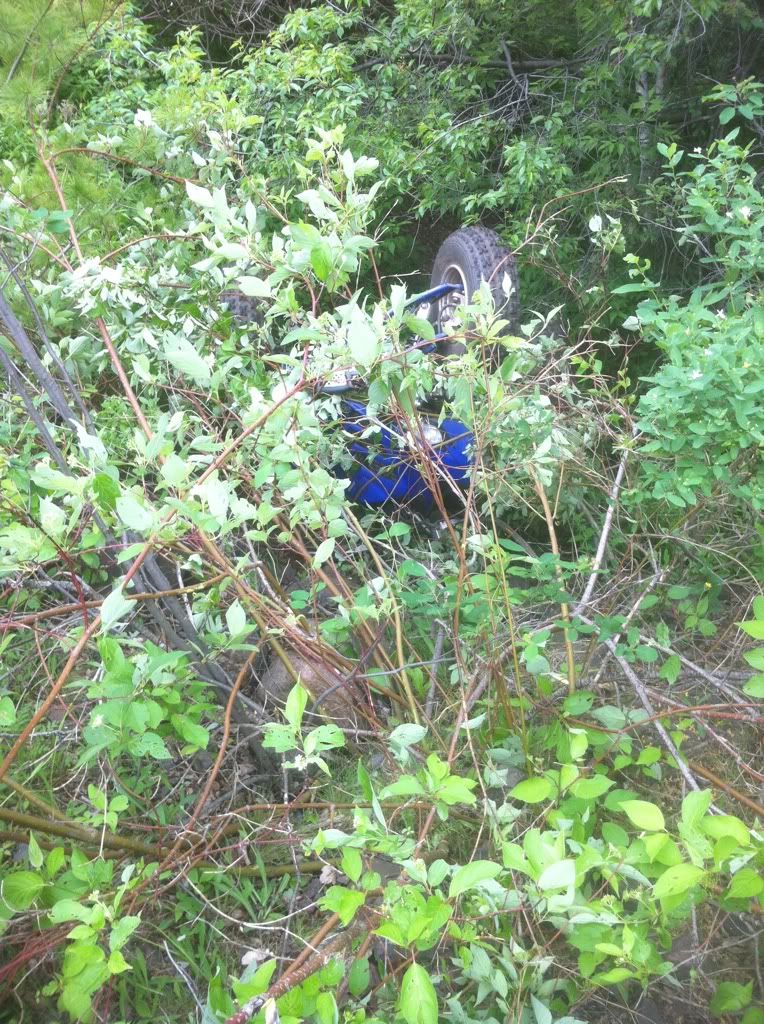 my little cut (someone was looking over me)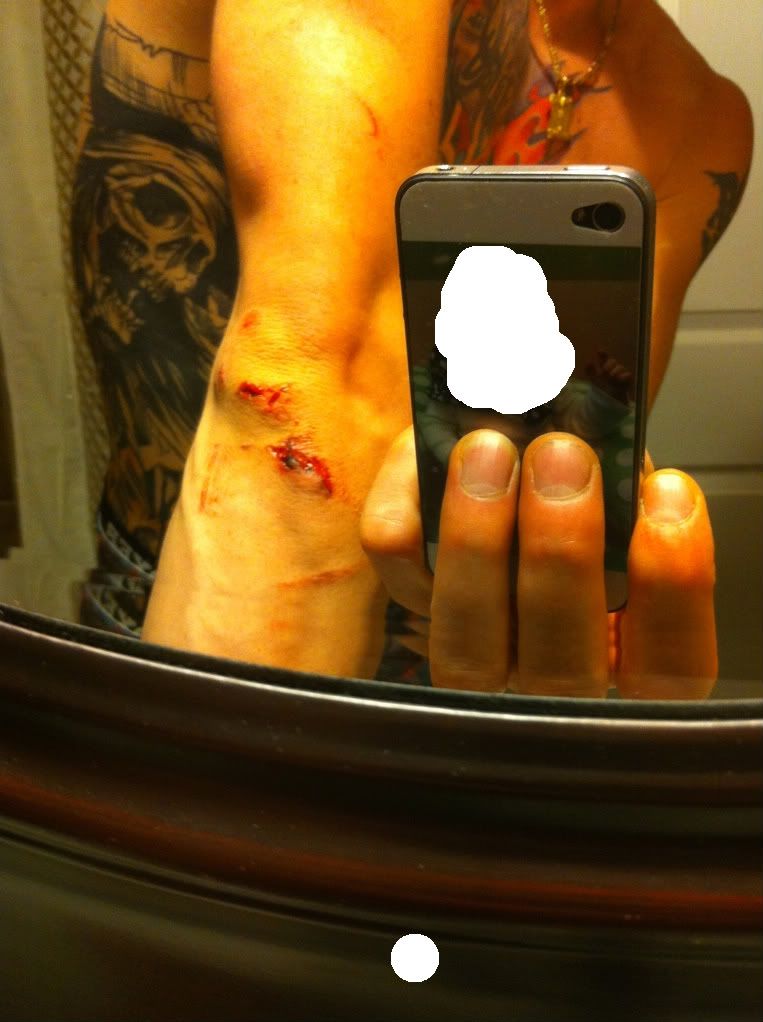 3 inch Minus is what the rock is called to the left and right of train tracks op here. We mine alot of Iron Ore so we have train tracks everywhere. Some like these are built up about 20-30 feet to compensate for the terrain ahead. In my opinion im a very good rider with quick reaction time, this accident is out of character...Shit happens I guess