·
Sand Slinger Extraordinaire
Just thought I'd post up some pix of the latest project I just completed Sunday. And yes, this quad belongs to my 60 yr. old mom who happens to be my 2 yr. old twins grandmother, lol.
Anyways, last fall I sold her Zuke Z400 for her and bought an '07 Raptor 700 to replace it. This Raptor is the one Kenneth from KB Motorsports listed here on the forums last fall for a buddy of his. Although the Rappy looked ok, it just wasn't quite up to snuff via my overly anal standards... So I decided to give it a makeover before presenting it to her. And since I just happened to have quite a few parts that I've since taken off of my BB/Stroked Rappy, her quad got a big dose of upgraded components making grandma's quad more than capable of holding its own on the dunes, lol.
Here's a list of goodies on the new ride:
Engine:
-Venom HV ported head w/+1 KW valves and springs
-Hot Cams Stage II cam
-Venom 105mm 14.25:1 piston (727cc's)
-Barker dual exhaust
-Sredrum +3 bored throttle body
-Pro Design Intake w/ K&N filter
-Dynojet PC5 fuel controller w/autotune
-Dynatek programmable ignition
Other:
-Frame and misc. components powdercoated Twilight Black Metallic
-Swingarm +4 powdercoated the same
-Blingstar front bumper
-Wheels/tires/front shocks off an '08 Rappy
-Rear shock revalved by Wiigstyle Racing
-UM nerfs and Maier Plastic
Heading over to Sredrum's Dyno this Friday the 8th to get some pulls on it and to double check the E85 fuel tune. Based on my previous dyno experience, this build should put down somewhere in the 67-68 hp range and have monster torque with the Stage II cam. We shall find out...
Here's the dyno sheet on momma's quad from this weekend at Sredrum's Carb and TB Boring in Findlay, OH.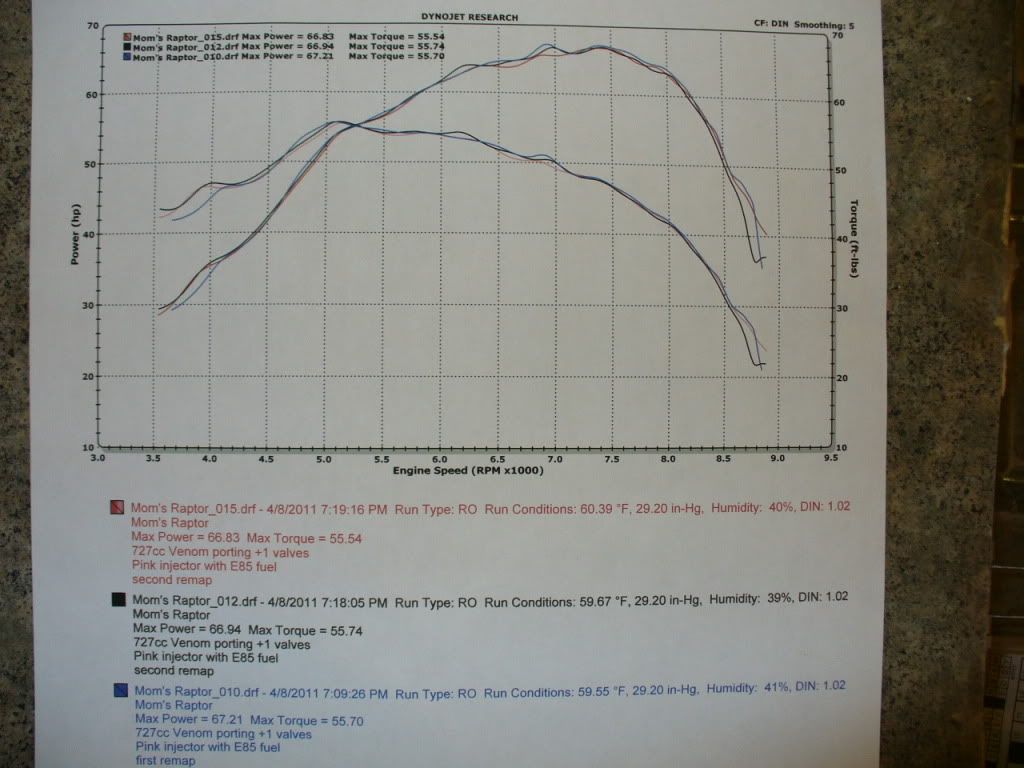 Sooo, if you happen to see some older woman cruising around the Silver Lake Dunes in Michigan on this Rappy, I'd suggest being careful about challenging her to a race!!! Hee hee.
Hope ya like it!!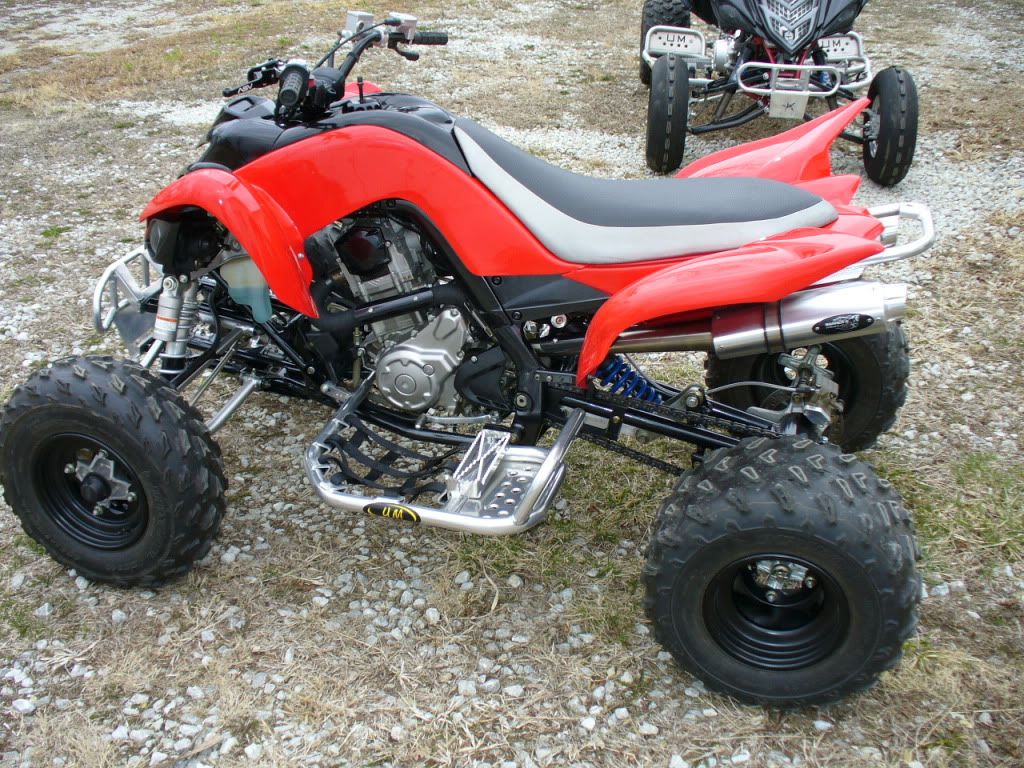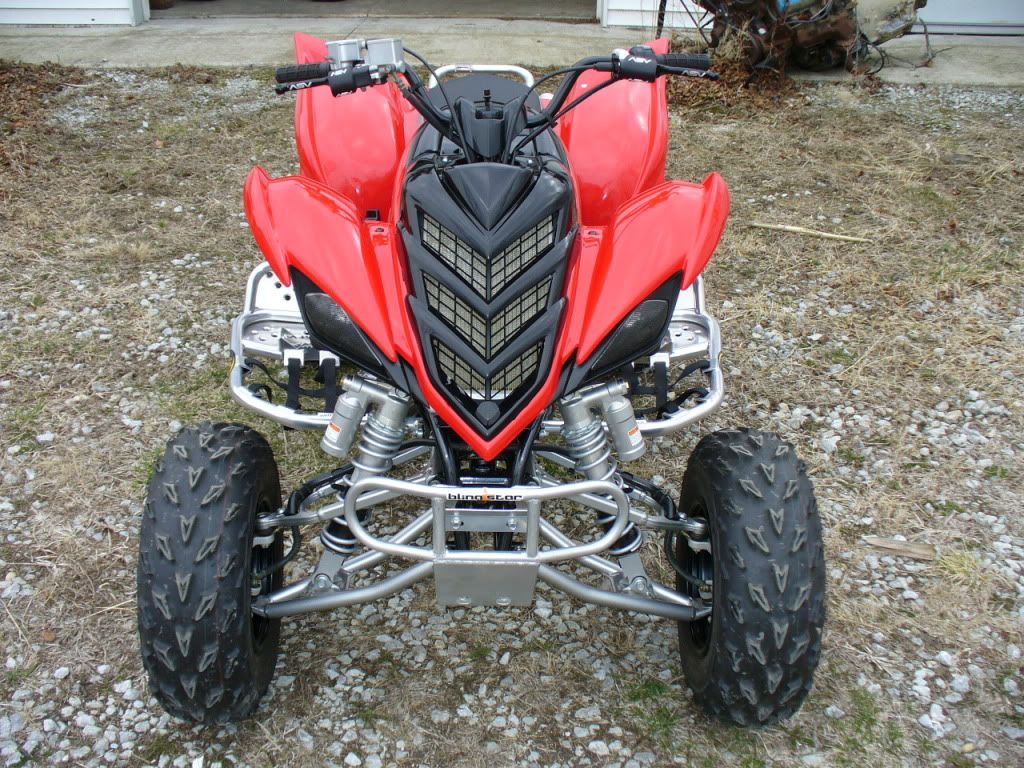 Later- Kris