Discussion Starter
·
#1
·
I have a set of TCS triple rate,remote rezzy front shocks on my 660 that were on it when I bought the bike,just over a year ago....they look identical to the works pro series...
Trouble is,they've developed a loooong squeak when they go through their travel.Seals are still good,no leaks.....what it looks like to me is the 2 small floating seats that each spring sits on in the middle is rubbing on the threaded shock body when going through its travel.(the seat under first small spring on top of middle spring,and seat under middle spring on top of large bottom spring.)...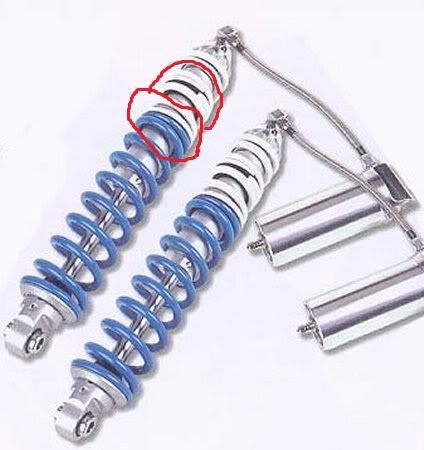 Can see where they have been rubbing the threads....I tried some antiseize on the threads but came back after a short ride...
Are those seats available to buy somewere..???... what are they called..??..looked on the works site,but don't see them listed.Thinking the black coating has wore off the inside of them
Squeeky drivy me nuts.....LOL..